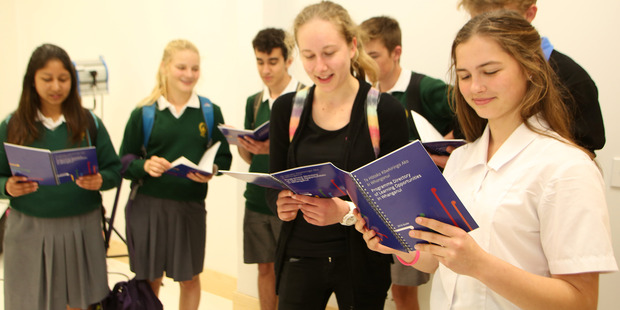 A local tertiary institute has launched a new pathway for youth, hoping to see more school leavers engaged in some form of education or training.
Students in Year 12 or 13 will be given the chance to take part in DualPathways, a scheme that allows them to enrol in a tertiary institute two days a week.
The programme was launched by UCOL in Palmerston North last week and will see students earn NCEA credits and the necessary skills to transition from school to employment.
Organisers believe the end result will be ready and motivated employees.
"For youth, it's about identifying what their pathway is at school," UCOL executive dean for the Faculty of Engineering and Applied Technologies Dr Nicky van der Bergh said. "We're excited to be able to work with local secondary schools and industry to offer this new initiative across our region."
She said during their time, students could develop hands-on skills relevant to specific industries that might entice them to stay in school.
Minister of Education Hekia Parata announced DualPathways last September, stating 1200 places would be available for students in the first year.
The Youth Guarantee Secondary-Tertiary pilot programme replaced a previous tertiary pilot and was designed to give students a head-start on career options.
During the launch, Tertiary Education, Skills and Employment Minister Steven Joyce said the number of disengaged youth had decreased.
"We are making great progress reducing the number of disengaged young people, with those not in work or training aged 15-19 years at record low levels. This new approach will help because it allows young people to more fully explore career options while they are still enrolled at school, and get a head start on gaining the skills which employers are looking for."
Ms Parata said more young people were achieving NCEA Level 2 than in previous years.
"We're now focusing particularly on providing those young people with relevant next steps into employment or further education. One of the unique new features of DualPathways is an incentive payment for both the tertiary provider and the school if a DualPathways student moves into employment during the year and is supported to continue a qualification."