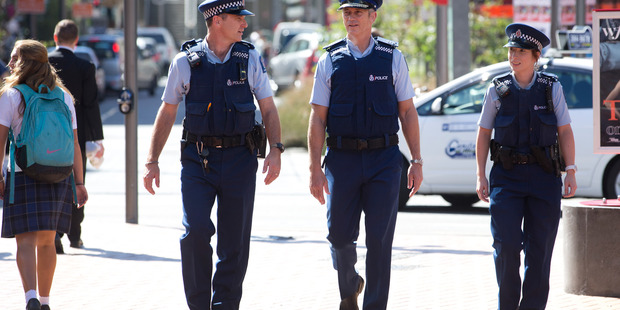 More police have been confirmed for the Central District as part of the Government's Safer Communities package.
Police Commissioner Mike Bush announced 67 additional officers will be stationed in the region - part of the 1125 more police staff who will be recruited in the next four years.
This will ramp up the total number of sworn officers in the region to 740.
Mr Bush said police had carefully considered where officers where needed most, and had allocated them according to crime trends, increased demand and population growth.
As part of this package, 20 new 24/7 police stations will also be established over the next four years, including one in Dannevirke and one in Marton.
"All of this makes police more accessible and more visible so we can be where people need us, when they need us," Mr Bush said.
National MP Jono Naylor said the announcement was good news for Palmerston North.
"All 12 police districts are receiving more officers as a result of the Government's investment in policing and I'm thrilled to see 67 allocated to the wider Central District over the next four years. While it's up to the District Commanders to work through which towns will receive the additional staff, it's pleasing to see a significant number of those new officers allocated in our district."
He said more staff would help to reduce crime but, there were also further benefits.
"It's not just about the numbers. This investment in policing also means 95 per cent of New Zealanders will live within 25km of a 24/7 patrolling police officer. It means a new 24/7 non-emergency police number, as well as resources targeted at disrupting and dismantling organised crime."
There will be 12 mobile police stations established around the country and a new target will be set for police that requires them to respond one minute faster to emergencies and attend 98 per cent of home burglaries within 48 hours.
The package will also provide resources to have 24/7 capability for the Police Eagle Helicopter, with a response time of 10-15 minutes. It will also mean more than 90 per cent of 111 emergency calls will be answered within 10 seconds.
The first phase of the programme includes recruiting 220 constables, with the first 80 to begin training in July. These recruits will graduate in October and be on the beat by November.
There will also be 40 officers allocated to form a Rural Duties Officer Network, focusing on rural issues.
An extra 80 officers will be assigned to organised crime taskforces, with the first to be set up in the Western Bay of Plenty in the 2017/18 year.