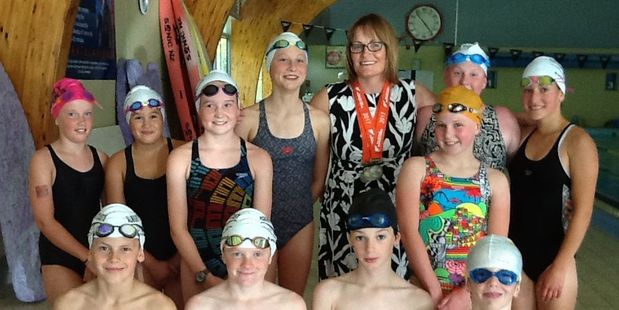 A local women is set to prove it's never too late to take up a sport, especially with the right support.
Kerry-Lee Probert is embarking on the World Masters in Auckland next month as a competitive swimmer but, just over a year ago, she didn't even swim.
Having taken up hockey six years ago, she entered the pool early last year for the first time in more than two decades to maintain her fitness for the game.
"I had to stay fit for hockey so I could keep up. I enjoyed swimming and thought it would be a great place to start."
She started doing laps at the Lido Aquatic Centre when a friend asked if she would join her in entering the New Zealand Masters Games in Wanganui.
"I said to her that I was only going to do that if I have some sort of training. I wasn't about to go in there unprepared."
Probert spoke to a coach at Almighty Outcast Swim Squad who regularly trained while Probert was at the pool. The team invited her to join them.
"Being asked to come and train with the kids was nerve-racking but, they ended up being my secret weapon."
Having to keep up with the youngsters, she says, became the fuel to her fire.
"These kids train so hard. They push themselves and get better and better each time and that motivated me to do the same."
With the support of her young squad, Probert worked on her pace and endurance before nervously entering six events at the Wanganui event last month.
When she returned, she had won three medals - two golds and one silver.
"I am so grateful to these lovely and encouraging squads that have been so supportive, and tolerant of me. They really have spurred me on to achieve things I didn't think were possible."
The event is the world's largest multi-sport competition, hosting 25,000 participants from 100 countries competing in 28 sports and 45 disciplines. This year it will be held in Auckland between April 21 and 30 and Probert says her goal is still the same.
"If I can come away with some personal bests I would be happy. But, if I could come home with a medal, any medal, it would be a dream come true."