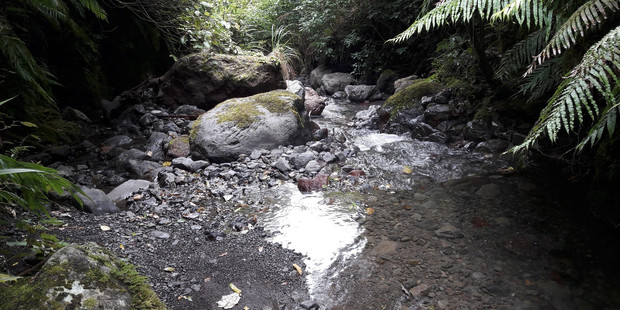 Even though summer is doing it's best to avoid us, we still believe there's plenty to see and do in the Manawatu. We often hear people claim 'there's nothing to do' but, we disagree. So, for the next few weeks, we'll be covering some of the wonderful outdoor attractions our region has to offer. For our first instalment, Guardian chief reporter Alecia Rousseau takes a hike to the historic coppermine located behind Woodville.
I've never hiked before and I've certainly kept any walking to a bare minimum. So, when we decided to do this feature, I naively thought the two to three-hour hike along Coppermine Creek would be a good start.
I arrived at the deserted carpark just after 1pm as a couple was leaving with their dog. They were in hi-vis gear and this was my first moment of worry. I had none. I was alone and I started to think, can I really do this?
I began changing out of my work attire into my all black clothing, also taking time to read the information board. I took with me two types of communication (there is no cell reception in the bush), a bottle of water and my camera.
Getting out of the office into this stunning lowland forest was motivating. Although I was scared, I was also determined.
I set off and carefully took in my surroundings, following the small gravel track which navigates its way through dense, thick native bush.
It is a climb - there are few parts which lie flat and instead, you are scaling your way up and around trees, rivers and past steep drops.
The track is advertised as family-friendly so it was definitely suitable for a beginner like me. There are harder options for those more experienced.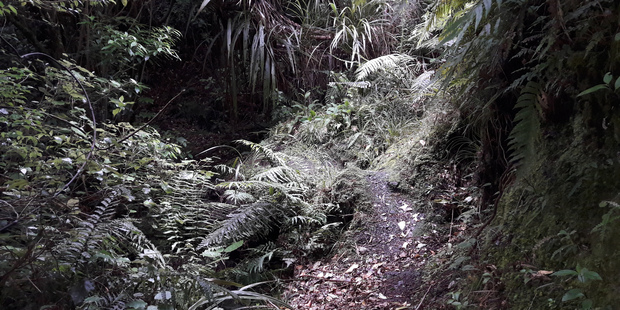 Along the way are boxes littered with historical information on the miners. These were welcome reminders I was on the right track. There are also orange triangles along the way highlighting the correct route.
The higher I climbed, the more the weather turned. The pathway became slippery and wet in some areas but, apart from a few small falls, I was relatively stable.
A large tree had come down so climbing around this was challenging. It was right above a drop into the river, I was exhausted and unsure how much more I could take.
After the halfway point, trampers are warned about the possibility of rising rivers. The river flow was low and I was able to navigate my way up the bed. There are some very large boulders you need to climb but this was manageable.
After crossing the main part of the river, I quickly arrived at the old shaft. This long tunnel now houses the protected weta and, no matter how much I tried to talk myself into it, there was no way I was crawling though. After shining my torch on the roof and seeing a black spider shoot across, it was a definite no.
I turned back towards the main track and hiked the last 15 minutes to the mine site. I don't know what I expected but I was a little deflated when greeted with signs rather than the mine itself. But, it was at this point I also realised I had made it.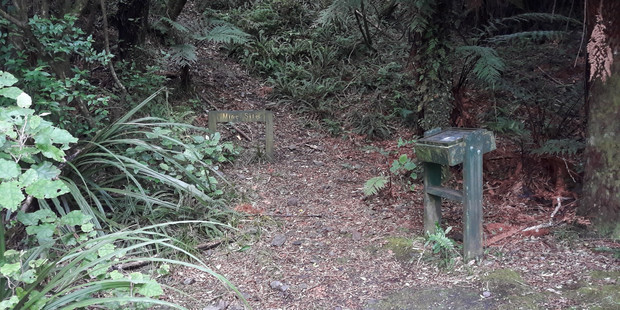 Looking around, you're almost as high as the top of the ranges. The scenery was striking - I asked myself, why had it taken so long to get out and explore this.
The water was incredibly cold but very clean and, I was able to see a couple of trout swim by. The park is open to camping, hunting and fishing and has a number of huts and alternative tracks.
If you haven't given this hike a go, then I highly recommend you do.
QUICK TIPS
Take sturdy hiking boots, my sneakers were too slippery.
Take two communication devices.
Tell someone where you are going and the expected time of return.
Check the condition of the track prior to going - visit www.doc.govt.nz.
Check weather conditions before heading out.