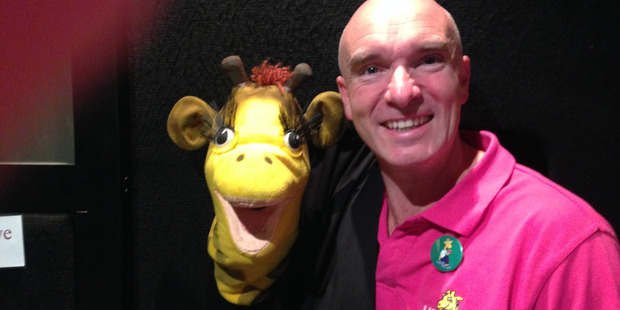 Hi from Tim and Harold at Life Ed Manawatu.
Another school year is over! Term 4 saw us rock up at Cornerstone Christian, Monrad, Awahou, Glen Oroua, Terrace End, Bunnythorpe and Longburn Schools, as well as Turitea Childcare.
I hope the year has been as fantastic for you as it has been for us — we finished 2017 having taught 6040 pupils from 34 school visits and 36 early childhood centres.
I cannot believe how fast these 70 visits have flashed past in 10 months, or how lucky we are as each place welcomes us warmly to share in their learning. We always leave with extremely positive memories (and always too soon it seems). We're delighted at how engaged and interested pupils are in how to keep themselves happy and healthy, with the endless benefits this has for both themselves and others.
As we head into the holidays, looking after our nine basic needs remains just as important as always.
FOOD (and lots of it) may be more of a focus which makes EXERCISE important to create balance. This also gets extra OXYGEN into our body (especially our amazing brain).
As our sunny continues, your WATER intake must be maintained. And remember to stay under SHELTER from the sun when needed.
With all this going on, a good night's SLEEP gets us refreshed for the next day's adventures. Hopefully we keep SAFETY in mind and to make sure we don't pong too much, we must also take care of our HYGIENE!
But I've left the best till last — LOVE.
Dish out the good stuff these holidays. Put on those superman undies and be a hero.
Take care everyone and we'll see you all next year!