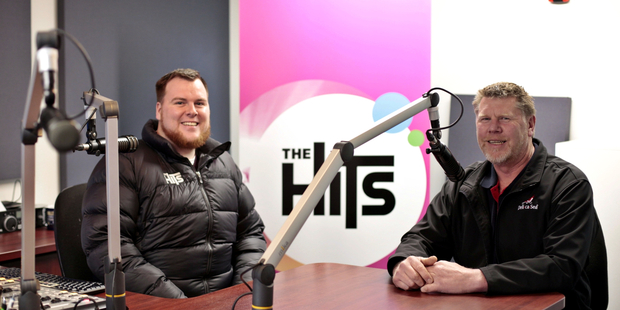 Jesse Archer has taken over as The Hits Manawatu daytime host, broadcasting live from the city.
The 27-year-old, who hails from the Waikato, has more than 10 years experience in the industry. He is hoping to engage listeners in the 9am-3pm show, giving them up-to-date, local information.
"No other show in the Manawatu will give you what we can - we are speaking to locals, businesses and those driving around. What you are going to get is locally-driven content providing you with a link to the your community."
The Hits Manawatu team is already booked solid with events, with the hopes plenty of listeners will come out to meet him.
"For my first event I had a listener from Levin drive all the way up just to meet me. That's the kind of thing that gives me the warm fuzzies, that's what radio is all about."
Archer says he got into radio because it remains a powerful tool for change.
"I remember a few years ago doing a show in the Manawatu. My co-host and I blew our accommodation budget at the pub and we still had to pay for our accommodation so we had to stay at a backpackers.
"There were no towels but after talking about it on air, we had listeners turn up with them. That's the kind of mind blowing moments that cement why I am in radio."
Archer met his wife Julie in Bolivia, and the pair have a 2-year-old daughter, Fiorella.
"I was schooled mainly in Tauranga and I spent almost two years in South America - I love to travel and can now speak Spanish."
Archer says he wants listeners to connect with him as a host by either calling the station or making contact through Facebook.
"Listeners have one job apart from listening - that's to engage. We will have everything from issues like the Manawatu Gorge to how noisy Speedway was on the weekend.
"I just want to make sure people know they are getting a live, local show broadcast from Main St."