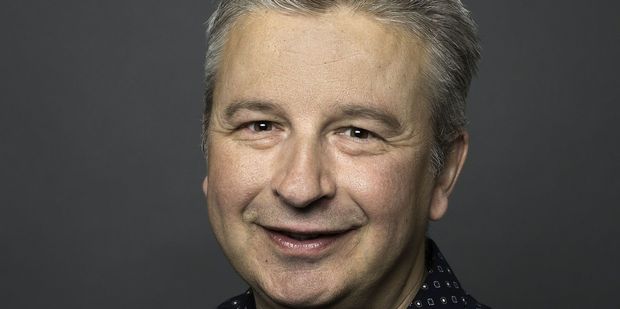 I hope you've been out and about enjoying the events in our city and region. Here's some of what's on offer over the next couple of weeks. For more events and information, visit ManawatuNZ.co.nz/events or pop into Palmerston North City i-SITE in The Square.
Weber Bros Circus is back after a six-year world tour. They have an exciting new show called Adrenaline which features The Globe of Death, FMX, and a show stopping act The Human Canon, plus a whole lot more. Performing on the Railway Land until Sunday, for tickets and show times www.weberbroscircus.co.nz.
William Waiirua and Game of Thrones Dothraki actor Joe Naufahu are at Rural Day tomorrow. Join them for lots of family fun activities at Manchester Square, Feilding. The theme of the day is Wild Wild West Returns with spot prizes for the best dressed and activities including tractor and pony rides, sheep racing and a wild west photo booth. Rural Day starts at 9am-2pm.
Down The Rabbit Hole brings to life a cabaret show with jaw-dropping aerials, vaudeville, burlesque and acrobatic feats.
The production is by students of Circo Acrofit Studios and brings to the stage their amazing skills. Down The Rabbit Hole is on this Saturday at The Darkroom with two performances at 6pm and 9pm. For tickets phone (06) 354 5740.
Robertson Holden International Speedway Grand Opening will burst into life at the start of a new season on Saturday night. A record number of competitors will be racing in the 2017-2018 speedway season. Gates open at 6pm with the grand parade and racing from 7pm.
The popular Hokowhitu Village Farmers Market is back on Sunday. The market offers a range of artisan and local produce. There will be plenty of street food and live music by local talent. Starts at 9am at Hokowhitu Village.
The Sound of Music, one of the world's best-loved musicals, will be on stage at Regent on Broadway. This legendary Rodgers and Hammerstein musical features an unforgettable number of famous songs including My Favourite Things, Edelweiss, Do-Re-Mi, Sixteen Going on Seventeen, Climb Every Mountain and the title song The Sound of Music. For tickets www.ticketdirect.co.nz, starts 7pm.
The National Young Performer Awards celebrates its 41th Anniversary in Palmerston North, October 20-22. The competitions will be held at the Regent on Broadway, PNBHS Speirs Centre and the Globe Theatre. The competitions start with the exciting Troupe/Group section. Up to 50 troupes and about 500 dancers from all over New Zealand will battle it out in front of our panel of International judges. Over the weekend performers will compete in Ballet, Tap Dance, Vocal and Piano. Competitions start 8.30am, door sales only, www.pacanz.co.nz for more details.
Superstock car drivers will descend on Palmerston North for Round 1 of the Lucas Oil Superstock Series on October 21. The evening will also include super saloons, starts at 7pm at Central Energy Trust Stadium.
Come and hear combined performances by the Manawatu Youth Orchestra, Kapiti Youth Orchestra, Hawke's Bay Orchestral and Wellington Youth Sinfonietta as part of their Combined Youth Orchestra Festival. The event is co-hosted by the Chinese Cultural Centre and is at the Salvation Army Citadel in Church St, starting 11am, October 23. Entry is by koha.
The Halloween Train is back, starting October 23 at the Esplanade Scenic Railway. There will be three trains running with the earlier trains, before 7.30pm that are more suitable for younger children. There will be hot dogs, chips, tea, coffee and drinks for sale. For more information, dates and times see the Palmerston North Esplanade Scenic Railway Facebook page.
Sue Wetering, award-winning photographer, illustrates the magical and fragile wilderness and wildlife of Antarctica. A great insight into National Geographic Explorer ice-breaker ship as it journeys across the Drake Passage and down to the Antarctic Peninsula. The Antarctica Exhibition, October 21- November 11, Taylor-Jensen Fine Arts, George St.