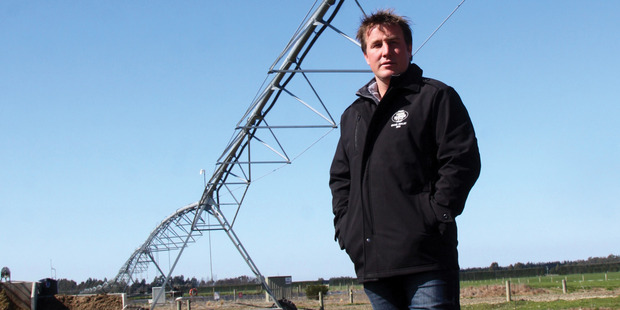 Overseeing four farms with 4000 cows, 1000 young stock and a team of 25 staff, Athol New is stepping further than most out of his comfort zone.
But he's thriving in the challenge, thanks in part to his own 'can do' attitude, good mentors, and some strong professional development along the way.
Athol is one of three operations managers within the Purata structure in mid-Canterbury.
The 30-year-old has made a determined ascent through the company's ranks since he started cupping cows in 2007, after he finished studying at Lincoln University.
He became a farm manager after two years, and has steadily moved up in his role and in the size of the business units he oversees.
Athol's pathway to large-scale dairying began at Kamo High School in Whangarei, where his agricultural teacher encouraged him to consider farming as a business and combine it with his obvious academic ability.
Fast forward little more than a decade and Athol has not only climbed the ladder into a senior management position, he's also recently claimed the coveted title of Young Farmer of the Year 2016.
Athol studied at Lincoln, choosing a bachelor of agriculture commerce, majoring in farm management.
Athol says Lincoln's broad-based approach early in the degree, with an emphasis on the sciences and good mathematics base, provided him with a solid foundation that translated well to the realities of farm management.
It also strengthened his natural talents, identified quickly by his employer who saw the opportunity to grow Athol's ability through professional development.
During this time, Athol also successfully applied for a DairyNZ scholarship to cover his university fees.
He appreciated the networking and professional opportunities made possible by the scholarship.
Recipients got to meet industry professionals and successful farmers at special dinners, and become known within the industry.
Athol now enjoys speaking regularly to rising DairyNZ scholars, and spending time talking to school students.