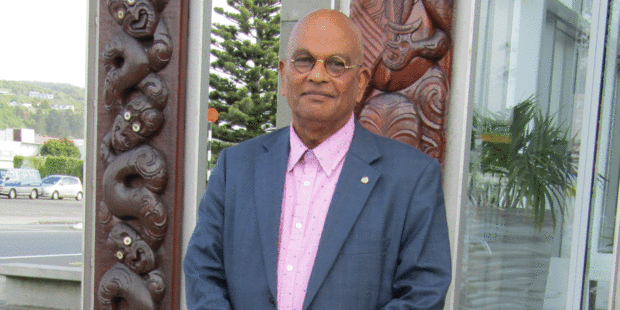 Warnings from mayor K Gurunathan about the sleeping giant of climate change have been backed by Waikanae conservationist Russell Bell.
He said the mayor, in his weekly column on February 28, was "right on the money" and recognised the extreme local weather events of the past two years and international weather events.
"The mayor connected climate change, wetlands, stormwater systems, rates and long-term plans.
"Council must plan for a climate change future to keep our infrastructure functioning and property protected, but those in power also need to slow down and stop climate change itself."
Mr Bell is advocating wetland restoration as one of the weapons against climate change.
He has asked Greater Wellington Regional Council (GWRC) to stop farming and re-wet Queen Elizabeth Park's extensive peat lands.
"These drained peatlands release about 20 to 30 tonnes of carbon dioxide equivalent gas into the atmosphere per hectare every year.
"They are about 160 hectares in size so release a staggering 3200 tonnes annually.
"The CO2 emitted per year from the average family car is about 2.3 tonnes.
He said once peatlands are re-wetted, emissions almost cease, wetland re-create themselves and start sinking CO2 instead of emitting it.
"Peat wetlands are the best carbon sinks possible.
"We have to turn climate change around or Kapiti will be continually increasing the size of its stormwater systems and rates, and dealing with climate emergencies.
"GWRC would lose a very small bit of revenue if farming the peatlands stopped, wetland plants and birds would increase, the park would be returned to the public for use as a recreation reserve and Kapiti would take a small step towards turning around climate change.
"If we had more solutions this easy, Guru could put his sleepy giant to bed."