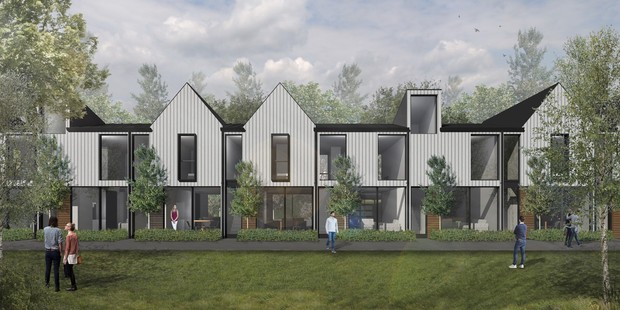 An affordable housing development in Waikanae is helping ease housing pressure on the coast.
The first stage of the development, called Ngarara, located between Waikanae Beach and the township, is the creation of 12 one and two bedroom attached townhouses.
Facing a multi-purpose park, the townhouses are designed to nurture community by providing a variety of shared 'bump' spaces.
Leading designers have been engaged to work on the project, to provide a high performing complex that incorporates energy efficient solutions such as hot water heat pumps, thermally separated double-glazed windows and high levels of insulation.
The first release of these architecturally designed homes is targeted for next month.
Ngarara development manager Craig Martell said the property development company was working closely with council to deliver affordable housing to the district.
"We are not waiting around for political incentives to push policies that will address New Zealand's housing shortage.
"Private industry is willing to help solve the housing issue.
"There are a number of organisations that are already active in this space so we know it can be done and we are doing it."
One of the four cornerstones of the Ngarara development was social equity.
"We have a vision that the community's fundamental needs can be met through quality design, both at the level of the whole development, and at the level of the individual home.
"For community to flourish at Ngarara, we need to provide some housing at the affordable end of the market."
Kapiti mayor K Gurunathan welcomed the high-quality town houses.
"I particularly congratulate the developers for thinking outside the square.
"They have successfully taken the risk of offering one and two bedroom units making it affordable for retirees.
"Transmission Gully motorway will increase the competition among councils to attract new residents.
"Well designed, affordable units like these are what's needed to keep Kapiti ahead of the competition."
Kapiti Coast Communities Housing Taskforce chairman Paul Hughes said, "These Ngarara townhouses are a great contribution to the diversity of homes that our community needs, providing quality homes for people that only need one or two bedrooms, using a design that nurtures community.
"There is currently a shortage of this size of home in the Kapiti area and this development will help alleviate that shortage."