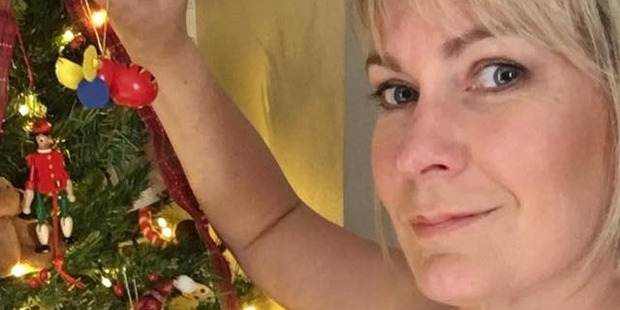 For the past 10 years, Diana Steven has opened her home to the public over Christmas to share her love for the festive season and raise money for charity.
This year, the newly-located Kapiti woman is welcoming people through her Paraparaumu Beach home, with Mary Potter Hospice selected as her charity recipient.
Titled The Gingerbread Christmas House, her 16 Meredith Way property will be open from tonight until this Sunday, December 24, between 6pm and 10pm.
Entry into the mystical wonderland is $5 for adults, while children are free.
Having had her home publicised in various New Zealand magazines as a result of their well-known decorative cheer, Diana invites people to enjoy her 12 full sized themed trees.
With themes ranging from the namesake Gingerbread Tree to a Woodland addition, Christmas lovers can wander through collections of handmade decorations and many treasures collected by Diana during her travels.
Excited to bring her tradition to Kapiti for the first time, Debbie has spent several weeks preparing her haven.
As well as her themed trees, scented candles and decorated rooms, Debbie's efforts include many quilted wall hangings, crafted Santas, elves and gingerbread men, knitted mini mittens, appliqued stockings, an advent calendar and other creations.
A favourite among attendees, she said, is the washing line hanging from the Santa's workshop tree, which hosts all of his well-recognised and bright red miniature clothing.
"I've chosen Mary Potter Hospice as this year's charity because it provides a caring and compassionate service that is invaluable in our community," she said.
"The funds will be used locally to support Kapiti families."
For more information visit Gingerbread Christmas House on Facebook.