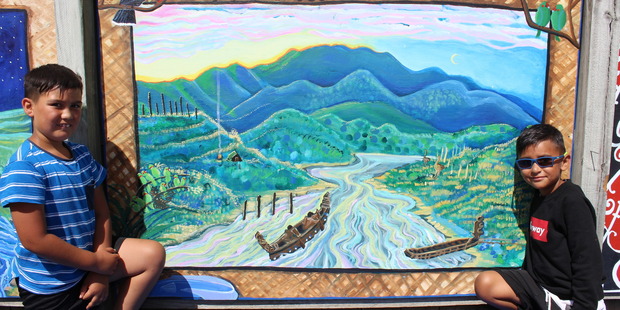 An informative and colourful mural, created by children, has added another drawcard to Paekakariki.
Paekakariki School pupils, under the artistic direction of Rachel Benefield, created the mural which was unveiled on a wooden fence in the Paekakariki Railway Station carpark on Wednesday.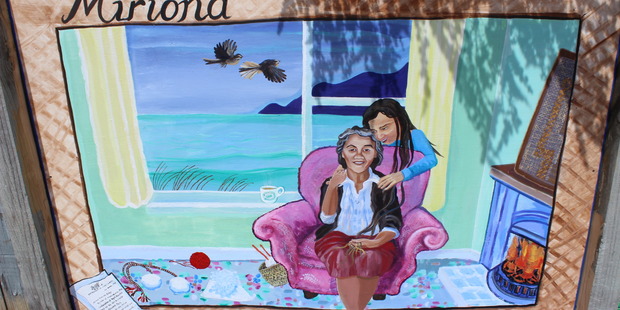 The five-panel mural is part of the wider Paekakariki Arts Walk, which is aimed at celebrating local talent and attracting more visitors to the area.
Rachel said it had been very special working on the mural project, which reflected local history.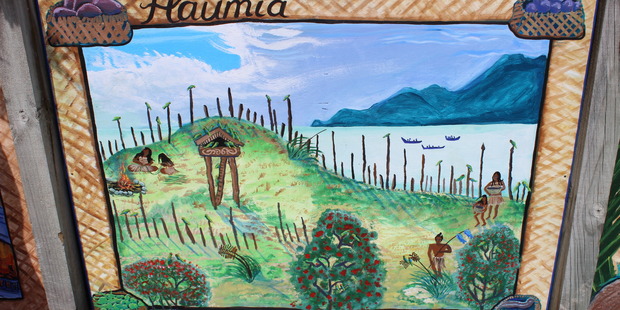 A number of people had helped create a historical framework for the mural before the children created the artwork.
"I'm very pleased with the high standard they have achieved.
"The mural looks amazing and I'm very proud of the kids."
The mural depicts the former Wainui River, which is now a stream, a Ngati Haumia pa site in Queen Elizabeth Park, a mountain called Pouawha, the late Miriona Budge and a mokopuna, and information about the local hapu Ngati Haumia.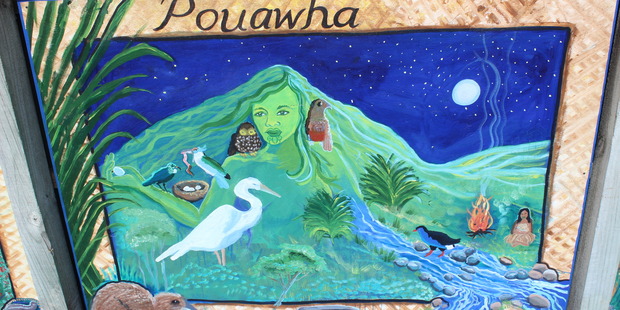 Two school pupils, Cypress Farrell and Rohu Farrell, who are related to Miriona, helped unveiled the mural with ballet legend Sir Jon Trimmer.
Council deputy mayor Janet Holborow said the Ngati Haumia pepeha mural was "incredible".
"It tells such an amazing story of our local area and has such incredible quality and beauty.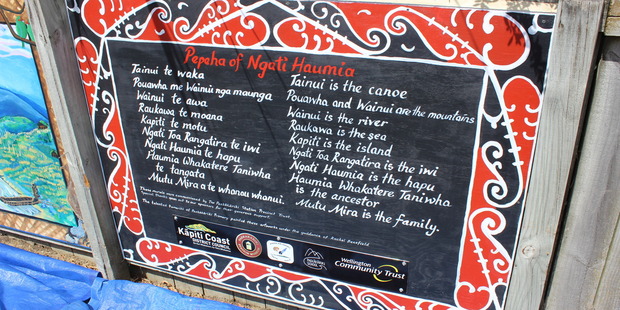 "It expresses so much of what we are now and what we have been.
"I want to congratulate the children on the work they've put into this."
The Paekakariki Station Museum has been spearheading the Paekakariki Arts Walk along with various sponsors.