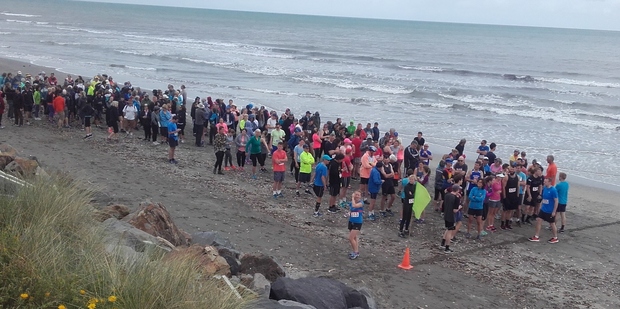 About 400 people took part in the Caroline Boyd Memorial Walk/Run event in Paekakariki on Sunday.
The event was to remember and celebrate Caroline's life as well as raise money to support causes that were close to her heart.
Caroline, 56, was struck and killed on a pavement by an out of control motorist while on a morning run in Paekakariki on March 19.
After some words from Caroline's husband Tony and daughter Becky, walkers and runners started on the beachfront, opposite the Paekakariki Memorial Hall, and proceeded along the foreshore before entering Queen Elizabeth Park and enjoying the various trails.
After finishing in the park, where each participant was given a certificate of participation, people walked to Paekakariki School to enjoy some entertainment, food and refreshments as well as a ceremony in honour of Caroline.
Money raised from the event will go into the Caroline Boyd Memorial Fund.
A fund note said Caroline was a "kind, compassionate and thoughtful woman, always interested in others and what she could do to help".
It said she "loved running and took time almost every day to exercise and stay fit".
"She was also active in her community and this fund will support a range of charities operating to benefit youth and their educational needs, women, and local community networks and activities."
A quote on each participant's certificate said: There is no such place as an ending, just a place where you leave the story.