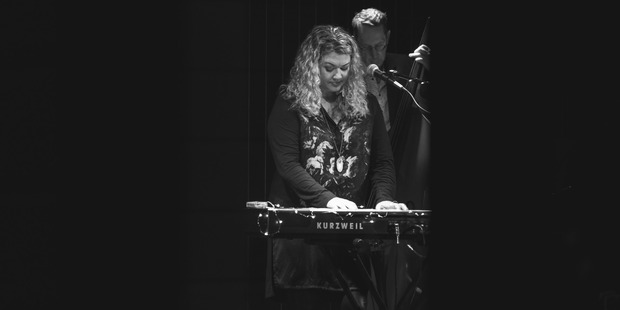 A Kapiti musician has bumped some well-known Kiwi performers out of the way to reach number seven on the New Zealand Top Ten charts.
Charlotte Kerrigan, whose recently launched EP Metaphor was sitting near the top of the charts last week, spent more than two years writing for the five-song release.
"Seeing it reach the top 10 was certainly a buzz," said the mother of two, also a part-time Raumati South Primary school teacher.
"It was also number one on Heatseekers Albums, which is the fastest rising album outside of the top 40.
"It was pretty cool to be in the top 10 along with Lorde and Aldous Harding.
"It even bumped Dave Dobbyn up to eight, if only for one week."
Trained in classical piano, which saw her have lessons with seasoned musician Wendy van Delden many years ago, Charlotte recently taught herself how to improvise without sheet music.
"I've taken vocal lessons with local legend Ellen Barrett too, to hone my singing skills."
When the Raumati South local is not writing and rehearsing songs, or playing piano and guitar, she is teaching performing arts and running a drama group, glee club and school band.
She sings with local group Bluesette and directs and performs in shows at Coasters Musical Theatre, along with being part of well-known group the Retro Divas.
Somehow, having managed to still fit in recording time for her EP, with Lee Prebble of Surgery Studios, Charlotte released Metaphor on August 19 during a gig at St Peter's Village Hall, Paekakariki.
"The sound is influenced by my love of blues, jazz and soul, although it's not any of those things directly.
"It took a while to then put together the artwork, get a limited amount pressed to CD, and then rehearse the band to launch it.
"You never quite know how it's going to go down, so it was certainly gratifying to see the hard work put into producing an album pay off in such a way."
Metaphor is available on Bandcamp and through www.charlottekerrigan.com