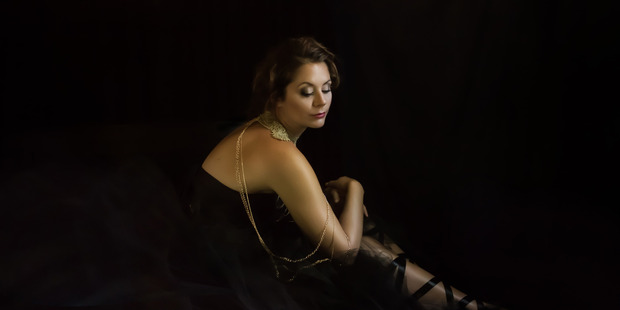 Kapiti News reporter Cloe Willetts met with event organiser, portraiture photographer and body image advocate Tara Lemana to find out why she does what she does
Hanging from the curtain rail in my lounge is a row of long tulle skirts, draping across the window in layers of soft netted fabric.
It's a Saturday morning as I sit at my dining room table, sipping on coffee that I made only moments before Tara arrived, lugging her camera equipment and bags of vintage inspired jewellery.
I apologise for the obvious lack of vacuuming done this morning, and for the rings under my eyes, which are reminders of a schedule working full time and solo mothering an energetic four year old.
Tara Lemana, a Paraparaumu-based professional portrait photographer, assures me she doesn't mind, brushing off my disorganisation with sympathetic humour.
She can relate, she tells me, as she gently lays a variety of elaborate gowns and cocktail dresses across my couch, followed by strips of vibrant silk fabric that she ties in to tops.
By the time she's carried her large backdrop frames and different coloured sheets inside, my house looks like a set from a magazine shoot, only there's dishes in the sink and a child climbing the stall prop.
And that's exactly how Tara wants it - a space that is relaxed and fun. A place of comfort.
A week before, she visited me at home to search for the best lighting, choosing the bright kitchen conservatory and my light-deprived bedroom as the hotspots for today's photoshoot.
"The light in your bedroom is going to be perfect for a dark, moody shoot I have in mind," she says.
I tell her it sounds great, but warn her about my stunted photogenic abilities.
"Women like you are unique in who you are, yet at the same time, you're no different than most women I meet.
"You have the same insecurities I see in myself and countless other women."
She's brought platters of vegetables, crackers and dips to fuel us during the four-hour project, finished with the sweet handiwork of her ex-client and friend Lou Watkins-Ratcliffe, who owns local healthy baking company Have Your Chocolate Cake And Eat It Too.
Lou is on site to help Tara with the dozens of little jobs required to get a mini studio set up, and together they fuss over my hair and help me into an embellished white dress I've chosen for the first leg of the shoot.
I'm a little worried about it slipping down over my smaller frame, and wish I had more to fill out the strapless bodice, which the pair quickly safety pins at the back.
It's an unfamiliar feeling having someone fussing over me like this, and I'm surprised how dress-ups can take you into an entirely new world in a moment.
As a writer, the purpose of today is to gain insight into the client's world, which includes wardrobe and hair, and professional makeup by local makeup artist Jasmine Speight, whose working her contouring and smoky eye magic on me.
I'm curious to understand why Tara does what she does, and how she's using her photography talents to help empower other women.
Tara, a wife and mother of three, first developed her interest in photography in 2007 and now, fully qualified, specialises in family photography and couture portraiture.
"When I discovered a passion for portraiture, I was confronted with the harsh things people say about themselves, and it made me sad.
"We've been so conditioned to think only models in magazines are beautiful that when we see photos of ourselves, not photoshopped or posed, and badly lit with our perceived flaws, it reinforces our perception that we aren't beautiful.
"These shoots are focused on women, nurturers, who give so much of themselves to others.
"We believe the camera doesn't lie, so seeing portraits of yourself that are undeniably beautiful has a powerful impact."
For Tara, her passion to encourage women, whether they're 18 or 88, saw her become an ambassador for the international Body Image Movement (BIM) last year, founded by Australian Taryn Brumfitt.
This year, the organisation's critically acclaimed documentary Embrace made its way to Kapiti for a second time, organised by Tara and welcoming a sell-out audience.
"I was intrigued by the issues addressed through BIM and the message of body acceptance resonated with me, especially given the context of my couture sessions.
"This was a cause that was so closely aligned with my own desire to help women accept and love themselves and the skin they're in, that it just felt like the perfect fit.
"I joined as a global ambassador on the spot."
As Tara takes me through a series of poses, joking and assuring I don't look as awkward as I feel, I feel the knot of uncertainty in my stomach unravel.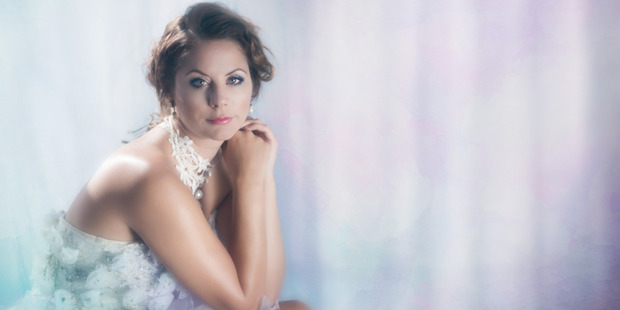 In between conversations and sneaky glimpses of her work, Tara tells me the process can be confronting, but the response she receives from women makes her job worthwhile.
"I'm under no illusion that one session can fix everyone's body issues, and not everyone is going to want to wear makeup to feel beautiful, and they don't have to," she points out.
"That's what makes this process so fun, finding out what makes a person feel beautiful.
"My favourite moment is when I finally get to show clients their photos because often, it's an emotional moment for people.
"That's the moment it all comes to fruition."