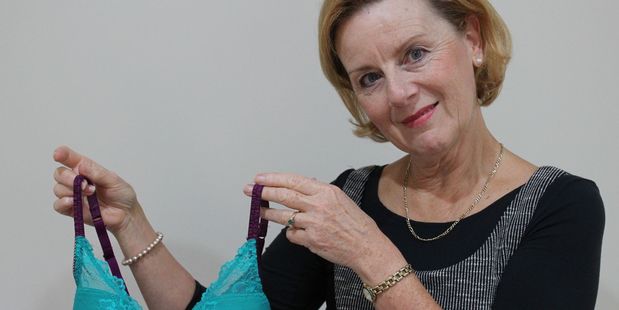 An annual Pink Ribbon Breakfast is taking place at Lindale's Nikau Cafe this month to help the Breast Cancer Foundation of New Zealand support patients and fund life-saving research.
The event, organised by Paraparaumu woman Debbie Martin, will see locals come together to share company, conversation and a cooked buffet breakfast in honour of breast cancer battlers and survivors.
A usual attendee of HMC Kapiti's Pink Ribbon Breakfast, which will not be running at its Kapiti Rd site this year, Ms Martin decided to take the organisation into her hands.
"This has been part of the community for a few years and it'd be a great loss not to have it," she said.
"I have friends who've succumbed to breast cancer and when I was working in aged care a lot of women either had it and had mastectomies, or had lost their lives due to breast cancer."
Money raised from the Pink Ribbon Breakfast will go towards research, education and support of those with breast cancer and supporting families.
According to the Breast Cancer Foundation of New Zealand, more than 3200 kiwis hosted a Pink Ribbon Breakfast last year and collectively raised over $1.7 million for breast cancer research. This year, it hoped to raise more.
Ms Martin said there would be an auction as part of the Friday, May 26 event.
"If you wish to support the auction with items, or if you wish to be involved in helping with the event, please contact me as there are some tasks I'll need help with."
Ms Martin had invited Waikanae-based independent lingerie stylist Pam Graham to attend this year's event as guest speaker.
Ms Graham, who has worked for women's lingerie brand Intimo over the past 12 years, said a component of her role was encouraging women to check their breasts regularly.
"Although we're not specifically for people who have had mastectomies, we do have bras that can service those ladies," said Ms Graham, who specialises in bra fitting and styling, and brings the lingerie boutique to people's homes.
"With Intimo, we pass on a breast check card with every bra we sell, which has information about the three-step breast check process."
Like many people, she had experience caring for a loved one with breast cancer, after her mother was diagnosed at age 50 and passed away from the disease just before her 60th birthday.
In its 21st year, Intimo is dedicated to "inspiring and empowering women".
"We have an Intimo Aware programme, which basically covers breast health and domestic violence awareness, and ending the silence.
"We do Project Uplift, which has seen us donate over 3000 new bras to the Islands for women who can't afford bras.
"We also give a lot to women when they've experienced floods and earthquakes."
Like Ms Martin, she was proud to be supporting the worthy nationwide cause.
"Pink Ribbon is about bringing awareness to women and encouraging them to check their breasts regularly because you just never know what can happen."
The Pink Ribbon Breakfast is taking place at Nikau Café, Lindale Complex, State Highway 1, Paraparaumu, from 7.15am to 9.15am on Friday, May 26.
Tickets are $30 and can be purchased by contacting Debbie on 021 2425240 or emailing dmscandles@clear.net.nz.
For more information on Intimo, email pam.graham@intimo.com.au