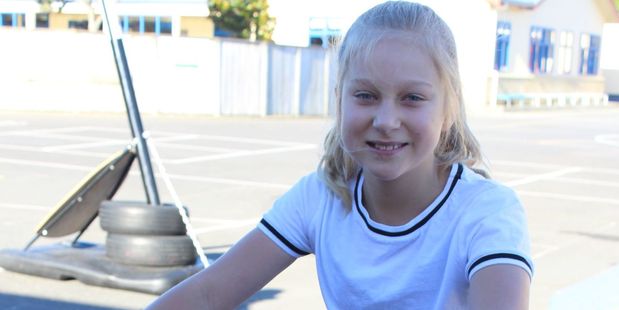 Kenakena School pupil Willow Bardsley won a brand new bike and helmet at a school assembly on Friday last week, as part of Greater Wellington Regional Council's Movin'March Passport Competition.
The competition saw pupils from 70 schools across the region walk or wheel to school during the month of March and, of over 886 entries from across the coast, Paraparaumu Beach's Willow was the winner.
The prize bike, a shiny purple 27-speed model from AvantiPlus in Wellington, was one of four distributed across the Wellington region as part of Movin'March.
Organised by GWRC in an effort to get children moving daily, Movin'March had children gather stamps for each day they participated and at the end of the month, their signed passports were put into a draw.
Willow, 10, gathered 18 stamps over the month, through rain or shine.
"My favourite part of Movin'March was getting into class and getting my signature from the teacher."
Kenakena School principal Bruce MacDonald hoped the event would encourage older students to bike, scooter and walk to school regularly.
"Being active in the morning instead of sitting in the car gets your blood going and your energy and oxygen levels go up."
GWRC's sustainable transport coordinator Nicky Morrison was on site to deliver the prize with transport safety coordinator Bruce Johnston of Kapiti Coast District Council.
Mr Johnston said the highest number of schools participated in Movin'March so far in 2017.
"It's a really great initiative.
"This year we had six schools from Kapiti participate.
"Next year we'd like to see even more participate because we have the potential for 17 schools here in Kapiti."