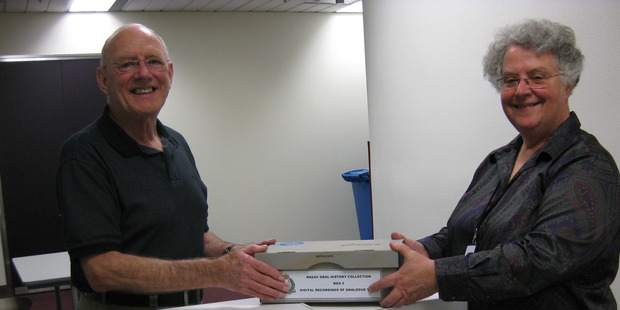 A Paraparaumu man led a team that has helped strengthen the history of the Royal New Zealand Armoured Corps.
Retired New Zealand Army Lieutenant Colonel Chris Wotton was in charge of a team of seven people whose aim was to provide a basis for an official history of the Royal New Zealand Armoured Corps when it's written.
"We found the history up to World War II was reasonably well documented but the history post World War II wasn't."
The Royal New Zealand Armoured Corps oral history project started in 2002 and finished in 2015.
Sixty oral histories, totalling more than 130 hours of digital recordings, have been archived at Wellington's National Library oral history and sound section.
The oral history covers an extensive period from World War II, Korea, Malayan emergency, Indonesia confrontation, South Vietnam, United Nations observer operations in India, Pakistan, Middle East, Bosnia, East Timor, and provincial reconstruction team in Afghanistan together with the Territorial Force units in New Zealand.
"We decided what we wanted to capture and then it was a matter of locating the people within the Royal New Zealand Armoured Corps, past and present, who could best provide the information."
Mr Wotton said the intention was to highlight personal stories of the individual's experience, right through to conditions of service, lessons learned and descriptions of equipment used.
"Each history is an absolute gem in itself."
He said the project was very satisfying.
"It was an amazing experience and we all learnt a lot too.
"It was quite time consuming but very rewarding, and we feel we have captured a very important component of New Zealand Army history."
The project cost under $15,000 and was funded by the Lottery Grants Board as well as the Lion Foundation.