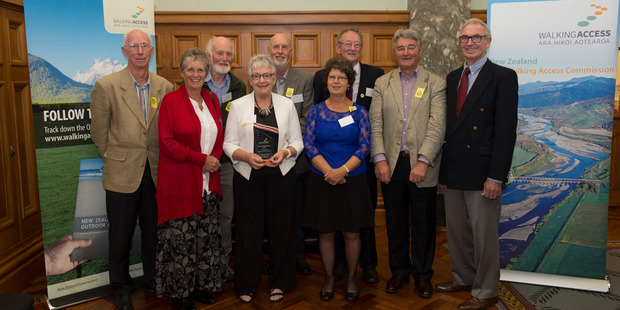 The Whareroa Guardians Community Trust and the Te Araroa Wellington Trust each received an award at the Walking Access Champion award ceremony held at Parliament.
The awards recognise achievements in enhancing public access and offering new opportunities for New Zealanders to experience the great outdoors.
New Zealand Walking Access Commission chief executive Eric Pyle said the award winners' efforts were representative of a growing grassroots movement developing trails and facilitating public access across our country.
"Thousands of New Zealanders have taken part in activities over the past year to help improve public access to our outdoors.
"From campaigners who helped us all buy a beach to add to our national park, to a volunteer trust opening a walking track that will be used by 60,000 in its first year, these six deserve particular recognition for their achievements.
"We hope these awards serve to inspire all New Zealanders about what is possible when we work together to make the best of our special and wild places."
Te Araroa Wellington Trust
The Wellington branch of Te Araroa Trust has been nominated for its work creating the popular Paekakariki-Pukerua Bay Escarpment Track in Kapiti which opened in April 2016. Many plaudits have been given for its quality and the outstanding views and experience on offer.
Estimates are that some 60,000 people will walk this track in its first year.
This track was complex to arrange, involving negotiations with private landholders, Kiwirail, and Transport Agency - meaning arrangements needed to be made to fit with farm, rail and traffic considerations.
The all-volunteer trust can be rightly proud of their achievement, which now forms a link in the national Te Araroa Trail, enhancing access to the outdoors for New Zealanders and overseas visitors, Mr Pyle said.
As well as the recreational and public health benefits of the track, a significant and positive impact has also been felt by Paekakariki businesses, where cafes, the bar and the local store have all seen a rise in patronage of walkers seeking refreshment at the end of their journey.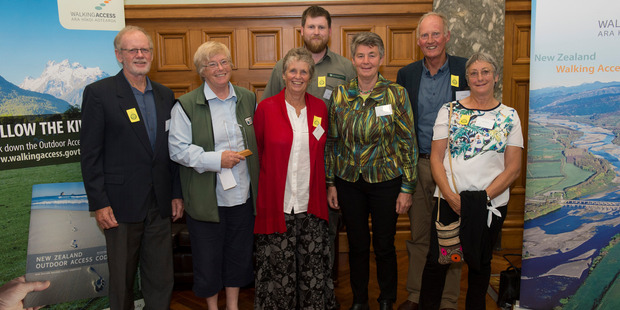 Whareroa Guardians Community Trust
The Whareroa Guardians Community Trust works to enhance public access on a significant section of land in Kapiti, between Queen Elizabeth Park and the Akatarawa Forest Park. Since 2007 more than 50,000 plants have been planted by a small but active group of volunteers, and since public access was opened in 2011 the Whareroa Farm Reserve has been enjoyed by many.
In the last year, a series of new public trails were opened, which are already proving popular. They have also been responsible for trapping more than 3000 predators since 2013, leading to an increase in native birds, and promoting access culture through heritage walks.
These trails include the 1.5km Catchment View Track, providing access to a historic water intake used by US Marines during World War II. Other paths provide walking, cycling and horse riding access across the park, including to the 720m high Mount Wainui.
The trust works on a range of projects across the farm, including restoration of native forest and wetland areas, in accordance with a plan jointly established with the Department of Conservation.
The 2017 Walking Access Champion award winners are:
• Robert 'Mutt' Lange, who gifted 53,000 hectares in Central Otago, and Russell Hamilton, his local manager, who is creating a track network for public use.
• Rod Eatwell, the largest private landowner on the Queen Charlotte Track, who at the age of 88 still maintains the track and has extended it to a lookout on his land.
• Duane Major and Adam Gard'ner, who led the public campaign in which more than 40,000 people donated to buy a beach in Awaroa Inlet and add it to Abel Tasman National Park.
• Te Araroa Wellington Trust, a volunteer group that established the Paekakariki-Pukerua Bay escarpment track, which will be walked by more than 60,000 people in its first year.
• Nelson Tasman Cycle Trails Trust, which is building trails for cyclists around their region, including working on a 175km Great Taste Trail loop track.
• Whareroa Guardians Community Trust, which has worked since 2007 to build tracks, plant natives and trap predators in a farm reserve on the Kapiti Coast.