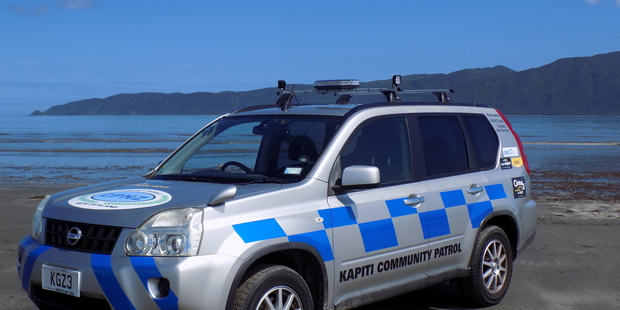 Kapiti Community Patrol is officially launching its new patrol vehicle on Saturday.
"This new vehicle was purchased locally from a grant from the ANZ Staff foundation and contributions from the business community," patrol chairman Les Buckley said.
"The new reflective livery was funded in part by the Paraparaumu Raumati Community Board and some generous donations from local businesses.
"The patrol's role is assisting the police in preventing crime, and our members are all volunteers who are trained on the job in observation and reporting among other things.
"Our relationship with the police is very good thanks mainly to a can-do attitude on both sides."
Kapiti Community Patrol covers the area Paekakariki north to Otaihanga and includes Paraparaumu and Raumati.
The new patrol vehicle launch is at 10am in Maclean Park, Paraparaumu Beach.
"Kapiti mayor K Gurunathan will be in attendance as will the Kapiti police response manager Chanel Chapman and other VIPs.
"Other attendees will be the sponsors, including ANZ Staff Foundation, Century 21 A1 Realty, AMI Insurance and other local supporters."
Les said the patrol was looking for new members and "will be available for a chat down at Maclean Park".
"If that doesn't suit you then give us a call or leave a message on 021 068 3342."