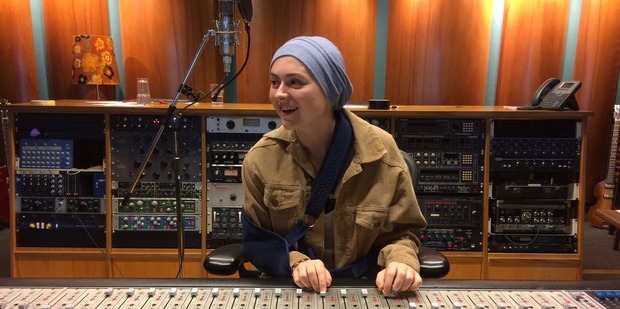 A very special dance concert is set to take place in the Kapiti College hall on Sunday, March 12.
The concert, featuring dancers from the Judith Fuge Dance School and the Kapiti College dance department, is being held to raise funds for Ruby Hayvice and family.
Ruby, 14, from Raumati South, was diagnosed on January 5 with a rare and aggressive form of bone cancer called osteosarcoma.
She was admitted to Auckland's Starship children's hospital on January 9 and started on a 30-week chemotherapy and surgery plan on January 13.
Most of the treatment time is being spent at Ronald McDonald House, which is close to the hospital, with family by her side.
Dance school owner Judith Fuge said many of the performers will be dancers who had danced with Ruby both at the dance school and in teams from Kapiti College, where Ruby has been a student since 2015.
"Ruby has studied jazz, contemporary and hip-hop with the dance school, and was a member of the school's Megacrew team which was nominated for national groups competition at the Performing Arts Association of New Zealand.
"Last year also, Ruby placed fourth in the New Zealand Association of Modern Dance National Scholarship, in which over 120 students competed."
Tickets for the Dancing for Ruby concert, which starts from 2pm, are between $10 and $5, and can be purchased through the dance school shop 34C Te Roto Drive, Paraparaumu, which is open Mondays and Wednesdays after school (cash only), and from the Kapiti College office. There will be door sales too.
A Givealittle page, which can be found via www.givealittle.co.nz/cause/rubyroo, has been activated to raise money for Ruby and her family too.
Ruby's mother Helen Clifton, who has stopped work to look after her daughter, said the family was "overwhelmed and humbled by amount of love and support from the community".
"It's quite extraordinary and we can't thank people enough," she said.