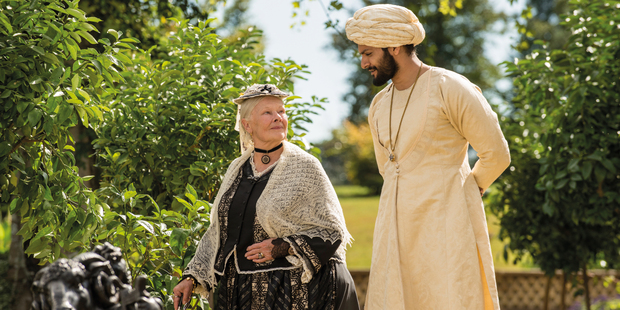 Victoria & Abdul is the previously untold story of Queen Victoria I and Abdul Kareem, the Royal Munshi, who became a close confident of the ageing Queen during the final decade of her reign.
Directed by Stephen Frears, who reunites with the grand Dame Judi Dench and also stars Eddie Izzard, Ali Fazal and Tim Piggott-Smith in his final film role, it is a triumph.
Elegantly paced, injected with wry humour, and filmed with a cunning cinematic eye.
Dench is in powerful form as the Great Queen of the Victorian Era, having taken on the woman previously in 1997 in Mrs Brown.
Dame Judi portrays a woman who has attended to her duties for nearly 60 years, and yet is completely alone. She has lost Albert. Mr Brown has passed away. Yet, life for her roles on, one engagement after another.
Ali Fazal portrays the young Indian man who is instructed by officials of the British Raj, in a time when England ruled India, to travel to the United Kingdom to deliver the Queen with a ceremonial coin for her Diamond Jubilee.
The biggest issue with the whole film is that his character is fairly one dimensional and does not have the scope that Dench enjoys.
However, the film has received harsh critique for its depiction of their relationship; many argue it whitewashes the British occupation of India and takes great pains to absolve Victoria of colonial responsibility, painting her as tolerant and reviled for it.
But I disagree. It does show her to be cantankerous, bullish and impractical, but humanises a character that is so often not humanised. It is a film about the love shared between two people, who are utterly different in age, background and race, yet completely besotted by one another. It has a powerful score which is dynamic throughout.
Dame Judi Dench.
Victoria & Abdul
Director: Stephen Frear
Starring: Dame Judi Dench, Eddie Izzard, Ali Fazal, Tim Piggott-Smith