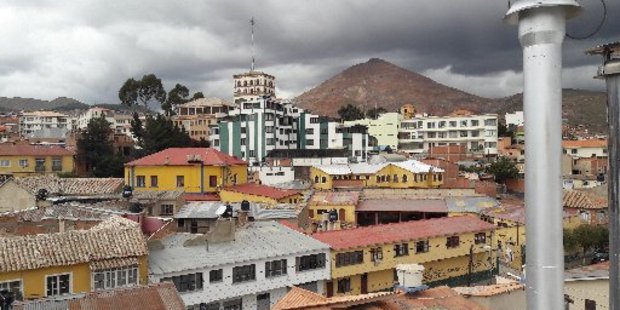 When I landed at El Alto, gateway to Bolivia, I was expecting the altitude as La Paz's airport is nearly 4000 metres above sea level.
Over the next few days I also experienced what I didn't expect, as La Paz and the rest of Bolivia demonstrated an attitude, which was a really pleasant surprise.
Settled in the 1500s by the Spanish, Bolivia, under the presidency of Evo Morales since 2006, has been undergoing a positive transition, and is now a safe and stable country for locals and visitors alike. As I discover it's a compelling alternative to other high profile destinations.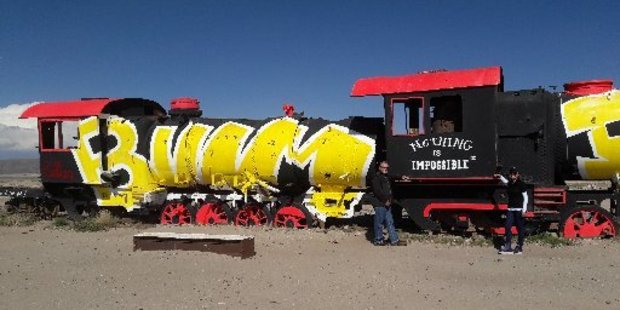 La Paz proves to be an exciting entree into a country that's brimming with travel adventures, a mix that's rich in European architecture competing with modern structures such as a cable car complex, designed not for tourists but to get locals across the wide valley, saving hours in downtown traffic.
As a traveller you'll experience world-class restaurants and shopping, in stark contrast with Witches Alley, a street that's packed with potions and good luck charms, including llama foetuses. A one day tour of La Paz covers all these bases, allowing time to venture into the rest of this contrasting country.
A 50 minute flight to the town of Uyini takes us to Palacio Del Sol, a luxury hotel on the edge of Salar, unique because it is built almost exclusively of salt bricks.
Salar salt flats measure 150 kilometres wide by 80 long, and aside from being a tourist attraction the area is super-rich in minerals, including a recent discovery in most of the world's known reserves of Lithium. Heading out on to the salt surface of the Salar feels like driving on the surface of the ocean, an eerie experience.
Our guide was sensational, not only for the substantial lunch on a table in the middle of Salar, but also demonstrating an hilarious skill in trick photography.
Our next destination is a graveyard, but unlike any you'll see elsewhere. Alongside the railway line to Chile rests a graveyard dedicated to trains of the past. It's a striking display as many of the engines have been colourfully decorated.
It's a quick stopover as we're headed for what was one of the world's most important townships, the silver city of Potosi. In 1535 silver was discovered in the mountain that overlooks the still bustling town of Potosi. It was quickly identified that the whole mountain was literally peppered with numerous veins of the precious metal.
While more than 10,000 locals are still involved in extracting silver, Potosi's heyday is long gone. For centuries silver bullion was exported to Spain in enormous quantities. Potosi also operated a mint which supplied silver coinage to numerous countries, including the Bank of England.
Today you can view this history in a museum based in the mint itself which only recently stopped operating. That and another museum dedicated to the Carmelite nuns who have also been part of Potosi's history are must-see attractions.
A trip into one of Potosi's mines is another essential, taxing though it is on the lungs, as it requires a breathtaking climb to 4000 metres.
Each of mines has its own "teo" or patron devil, to whom homage must be paid by the miners on their way to the seam they are working. In my case I met Teo Jorge and we honoured him by placing a lit cigarette in his mouth and scattering coca leaves.
Let's just say it was an unnerving experience and, while I had to carry it out, I didn't feel comfortable. Afterwards I was also introduced to coca tea. Basically it's tea made by running hot water over coca leaves. I thought it tasted terrible but I guess you get used to it. I have to admit that it did have a calming impact on my breathlessness.
In the second part of our Bolivian adventure we head back to La Paz, followed by a two-day excursion to Lake Titicaca and the Isle Del Sol, to the Capital Sucre and visit the urbane city of Cochabamba.
* Bolivia links: Bolivia.com, Titicaca.com, uyuni.travel