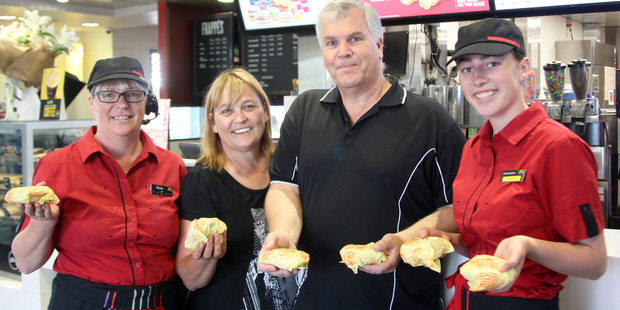 Swap a can of food for a cheeseburger next Tuesday to support a good cause.
McDonald's and St Vincent de Paul are teaming up for a 12-hour charity event across Waikato McDonald's stores, including Te Awamutu.
Between 10.30am and 10.30pm you can donate a can of food and get a cheeseburger in return.
The cans will be used to make up food hampers for Waikato families who are in need this Christmas.
The charity event is also happening at McDonald's franchises in Cambridge, Hamilton, Matamata and Huntly.
McDonald's Te Awamutu owner Angela Rowland says the event is in its first year.
"We're really looking forward to it," she says.
"Whether we end up donating three cans or 300, it doesn't matter because it's all for a good cause — to help families in need this Christmas."
St Vincent de Paul Waikato general manager Mark Rolton says the charity event is all about involving the community.
Cans must be 400g or more, for human consumption (no pet food), and each person is limited to receiving a maximum of two cheeseburgers.
The event is next Tuesday, December 12 from 10.30am to 10.30pm.