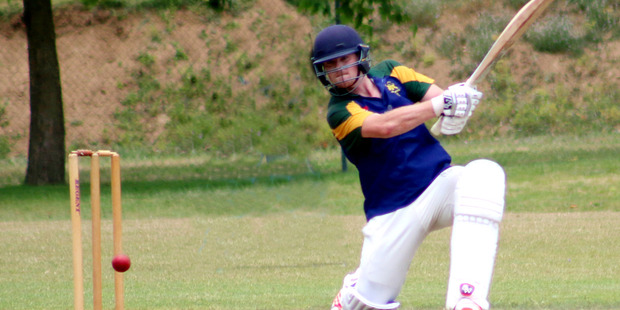 Te Awamutu Sports rewrote the record books with a 285 run thrashing of Otorohanga in Waikato Valley premier grade club cricket.
After going winless in the Waikato Valley/Hamilton combined club competition, the VE Vets sponsored Te Awamutu Sports Blue team had a point to prove in their opening 50 over Mike Cotter Cup game at the Otorohanga Domain on Saturday.
Fielding their strongest team of the year, Te Awamutu Sports racked up a club record total of 406/5 with makeshift opener Jake Gibson scoring 180, breaking Graeme Stewart's previous club record score of 175 against Huntly B.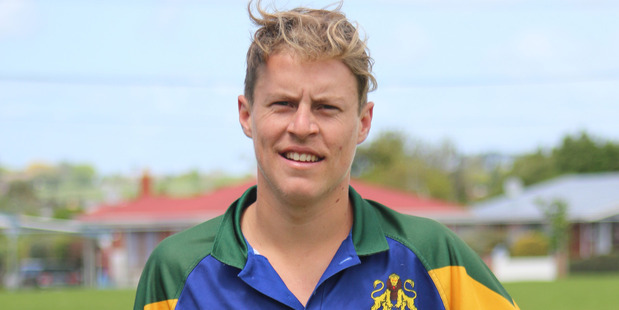 The move to promote Gibson to opener paid off big time. He and Jacob Harvey (44) put on 126 for the first wicket, laying the foundation for incoming batsman to attack.
The loss of the second wicket with the score at 147 in the 27th over brought skipper Brandon Weal to the crease. The pair, fresh from a season playing in England, soon started to pile on the runs at a frantic pace.
Milestones started to fall as Gibson, batting with a side strain, brought up a brilliant century under strict instructions from his physio not to play any of his favoured pull or sweep shots to prevent aggravating the injury. Limited to only certain shots and ranges of movement, he adapted outstandingly.
Weal, who had spent the winter playing in Redditch, an hour south of Birmingham, was eventually dismissed for 90 off 60 balls, his innings consisting of eight fours and five sixes.
After Weal and Gibson had put on 160 off 102 balls for the third wicket, it left Te Awamutu Sports in the ideal position to attack with the score at 307/3 with seven overs to bat.
Gibson and his cousin Zak (Gibson) continued to pile on the runs. The opener achieved another milestone, reaching his 150.
Not long after his remarkable knock came to an end at 180 off 128 balls, including 17 fours and three sixes.
"You couldn't ask more from Jake in what was his first game back for Te Awamutu Sports after his stint playing cricket in the UK over winter," said Weal.
"He is a player who will no doubt play a huge role in Te Awamutu's success over the summer with both bat and ball. He's definitely one to watch out for going further in the coming years."
After Gibson's dismissal the runs continued to flow with cameos from Zak Gibson (28 off 14), Steven Sistern-Tate (12 off eight) and Joshua Malpas (18 off four) as Te Awamutu Sports flew past 400 for only the loss of five wickets in 50 overs with 26 runs coming off the last over of the innings.
"With 406 on the board, we wanted to bowl Otorohanga out for as little as possible to send a message to other teams that our team of 2017-2018 should be feared," said Weal.
Wickets fell constantly and the decision to introduce spinner Steven Sistern-Tate in to the attack early worked a treat. He finished with the figures of 5-39 runs off his 10 overs.
Akif Sohail and Matthew Montgomerie both picked up two wickets, while Clint Price claimed the remaining wicket to bowl Otorohanga out for 121.
"For a star-studded line up that had a habit of underperforming over the last couple of years, this was exactly the performance we needed to kick-start our campaign and take our performances to another level," said Weal.
"There is a great feel in the team at the moment and we believe we can win trophies this year."
Jake Gibson is fresh from scoring 440 runs and claiming 40 wickets in his second season playing for Almondbury Wes in the Huddersfield second tier league in Yorkshire.
He had a top score of 78 and best bowling figures of 7-23 against Slaithwaite and 6-20 against Lascelles Hall.
His previous highest knock with the bat was 168 not out for the Hamilton BHS third XI against Matamata 1st XV in 2013.
His only other century was 117 not out for the HBHS first XI against St John's first XI.