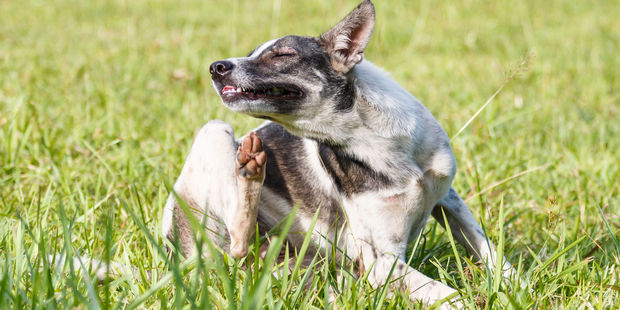 With summer on the way, here are a few reminders of common problems over the warmer months.
Heat stroke
Dogs can suffer from heat stroke in the hot weather and it is usually seen after dogs are left in hot cars. However, it can occur in other conditions such as leaving a dog outside without adequate shade or exercising a dog in hot weather.
Obesity and diseases affecting the pets' breathing can predispose a dog to heat stroke.
What to do: Remove your pet from the hot environment, offer cool water to drink, place them in a cool and shaded area and direct a fan on him/her.
Place cool, wet towels in the armpits and groin area (non-haired areas). Get your pet to the closest vet to check their temperature and continue cooling the pet down.
Itchy Skin
Pets can be itchy over summer for a large number of reasons:
• Fleas and ticks are more common in the warmer months and will definitely get your pet scratching, however with our homes remaining warm over the winter, flea treatment should be continued throughout the year.
• Allergies: Pollens and grasses are a common cause of itchy skin in pets.
If your pet's scratching is driving you nuts, book in to see your vet for a skin consult and we can work together to stop the itch.
Slug Bait
Any keen gardeners will know that there are lots of slugs and snails about eating all your yummy veges.
While it is easy to lay slug bait to get rid of these critters, please keep in mind that it is toxic to pets so should only be laid in a pet proof area and make sure you keep the packets in a well secured area.
Pet friendly baits are available and can be safer, however they need to be used with discretion as some are still toxic to pets but contain a bitter taste to deter pets from eating them.
Signs of slug bait toxicity include tremors, shaking that can progress to seizures and a high body temperature. Pets can also vomit or have diarrhoea.
This is an emergency, and your pet needs to be seen by a vet as soon as possible.