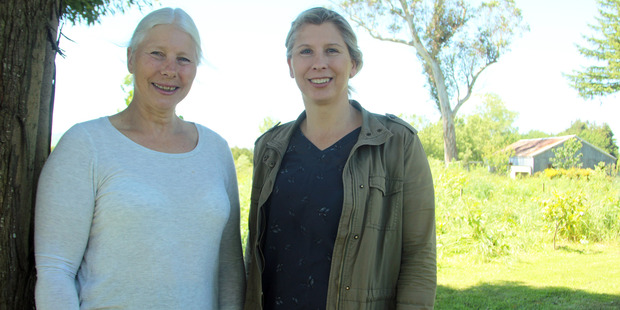 A Kihikihi family say an act of kindness 99 years ago by German soldiers saved their grandpa's life.
Armistice Day is always a special commemoration for sisters Sue Graham and Kim Coltman.
Their grandpa (John) Raymond Cullen, of Kihikihi, was involved in the legendary liberation of the French town Le Quesnoy, which had been in German hands since the beginning of the war.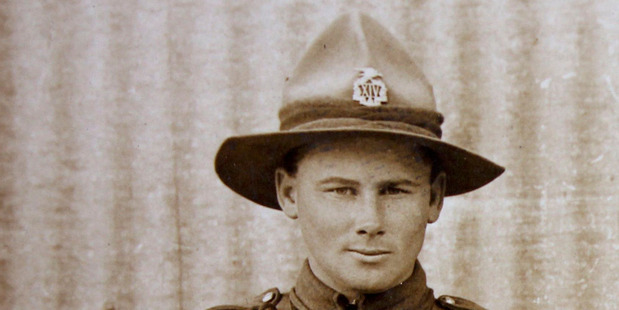 According to letters sent home, he was the sole survivor of a seven-man machine gun post hit by a German artillery shell.
"He was bent over lighting a cigarette at the time," his granddaughter Kim says.
"He was the only one to survive, but the blast damaged his arm and took off the tip of his tongue."
Private Cullen, 22, attempted to walk to friendly lines but blood loss from wounds caused him to lose consciousness.
However, a German officer and his men, who were coming to surrender, came across Private Cullen, made a stretcher out of their tunics and carried him to medical help.
"Grandpa was saved by his enemy," Kim says.
The German officer left his wallet with Private Cullen. It contained a family photo, a ration card and the owner's name Heinrich Held of Hanover.
The wallet ended up back at the Cullen family farm at Ōrākau, near Kihikihi, where Private Cullen settled with his wife Hilda and raised a family.
Growing up, Sue and Kim and their siblings Christina and Michael, treasured their Grandpa's war stories, Sue says.
"Grandpa always said what a terrible thing war is, with its dreadful loss of life and injury.
"He was mostly just sad that he had been the only one to survive," she says.
Sue and her husband Bruce live on the farm in the original homestead her grandfather and father grew up in.
Kim and her husband John also live on the farm in the farmhouse their parents built on the other side of the farm.
Over the years the Cullen family have searched for the wallet's owner, to thank him or his family members.
Last month their relative Private Hayden Cullen, a great-grandson of Raymond Cullen, did just that.
He was part of the New Zealand Defence Force (NZDF) contingent that travelled to Belgium to commemorate the centenary of the Battle of Passchendaele.
Before he left, the NZDF featured the family story in a social media article.
It got the attention of the Allgemeine Zeitung newspaper, which confirmed the German officer was Heinrich Held, from Eppensen in Lower Saxony, and had located and spoken to his great-niece, Anja Rabe.
She was overjoyed to hear about her connection with Private Cullen and said she would love the opportunity to meet.
But Sue thinks there might be more to the story.
She says the ration card from the wallet has the name of a second man.
"There might be other people in Germany for us to meet and thank - descendants of the German soldiers who saved Grandpa," she says.
Sue and Kim might get their chance next year.
They are travelling to Le Quesnoy in November 2018 to celebrate the centenary of the liberation of the town by the New Zealand Division.
"It was because of that act of kindness that we are here today."