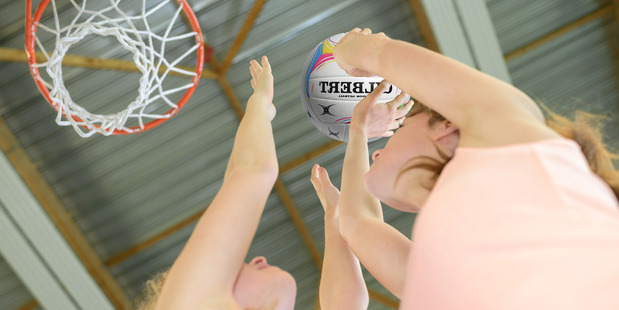 Winners from the finalists will be announced at the 2017 Brian Perry Waikato Regional Sports Awards, which celebrates and acknowledges sporting excellence and service in the greater Waikato region. The event finalists showcase achievement from local grassroots clubs through to high performance level, and were selected from the winners and judges' recommendations of all the eight District Sports Awards held throughout November.
Sport Waikato CEO Matthew Cooper explained a high calibre of finalists within the categories came from another busy sporting year for the Waikato region.
"Our region always has such high levels of success from athletes across a broad range of sports locally, nationally and internationally. From the traditional sports like rugby and netball to yachting, motocross and wheelchair rugby - our finalists are achieving at every level in every type of sport," Cooper said.
World champion athletes, international and world class coaches, administrators and officials feature in this year's finalist list. Sport Waikato Regional Capability & Events Advisor Gilly Alexander commented on the tough job the judges had this year.
"The judges have included additional finalists in some categories this year as they found the judging exceptionally hard - finding a winner with such a high standard of finalists is not easy and I commend them for their hard work" Alexander said.
Winners will be announced on Thursday 1st February, 2018 at Claudelands Conference & Exhibition Centre, Hamilton. Tickets are $95 each and can be purchased from www.sportwaikato.org.nz or Sport Waikato, 51 Akoranga Road, Hamilton, Ph. 07 858 5388.
2017 Brian Perry Waikato Regional Sports Awards finalists
Administrator
Mike Barnett, Shearing, New Zealand Shearing Championships,Waitomo
Cath Cheatley, Cycling - Road, Te Awamutu Cycling Club, Waipa
Roz Lesch, Rugby Union, Ngatea Rugby & Sports Club, Hauraki
Damien Puddle, Parkour, New Zealand Parkour Association, Hamilton
Tjitte (TJ) Weistra, Badminton, Waikato Badminton Association, Hamilton
Club, , , ,
Hockey, Great Lake Taupo Hockey, Taupo
, Cycling - BMX, Hamilton BMX Club Incorporated, Hamilton
, Waka Ama, Nga Hau E Wha Whanau Hoe Inc, South Waikato
, Rugby League, Taniwharau Rugby League, Waikato
, Rock Climbing, Waikato Climbing Club, Hamilton
Community Coach
Hutana Coffin, Rugby Union, Otorohanga Sports Club, Otorohanga
Rebecca Gabel, Netball, Hamilton City Netball Centre, Hamilton
Aaron Scott, Football, Hamilton Boys' High School, Hamilton
Matt Teokotai-White , Swimming, Hillcrest Swim Club, Hamilton
Martin Van de Wetering, Shooting, Hauraki Plains College, Hauraki
Club Team
Cambridge Football Club Men's 1st XV, Football, Cambridge Football Club, Waipa
Hamilton Old Boys Premier A Rugby , Rugby Union, Hamilton Old Boys , Hamilton
Hinuera Bowling Club Ladies Premier A Interclub , Bowls, Hinuera Bowling Club, Matamata-Piako
Pockets Ladies , , Cue Sports , Pockets 8 Ball Club, South Waikato
Whangamata Under 23 Men's Surf Rowing , Surf Lifesaving, Whangamata Surf Lifesaving club, Thames-Coromandel
Performance Coach
Jon Andrews, Cycling – Track, Cycling New Zealand, Waipa
Calvin Ferguson, Rowing, Rowing New Zealand, Waipa
Anthony Peden, Cycling-Track, Cycling New Zealand, Waipa
Joanne Williams, Squash, Squash Waikato, Waipa
Emerging Talent
Luke Jacobson, Rugby Union, Waikato Rugby Union, Waipa
Kelly Jury, Netball, Waikato BOP Magic, Hamilton
Cheyelle Robins-Reti, Rugby Union, The University of Waikato, Hamilton
Sam Weatherly, Horse Racing, Matamata Racing Club, Matamata Piako
Micah, Wilkinson, Yachting, Ngaroto Sailing Club, Waipa
Rebecca, Petch, Cycling – BMX, Te Awamutu BMX Club, Waipa
Official
Glenn Carson, Squash, Squash Waikato, Hamilton
Stephen Holdsworth, Cycling – Road, Taupo Cycling Club, Taupo
Peter Lange, Shearing, New Zealand Shearing Championships, Waitomo
Heather O'Hagan, Athletics, Athletics Waikato – Bay of Plenty, Hauraki
Michael Winter, Rugby Union, Waikato Rugby Union, Hamilton
Sportswoman
Brooke Donoghue, Rowing, Waikato Rowing Club , Waipa
Joelle King, Squash, Squash Waikato, Waipa
Toka Natua, Rugby Union, Waikato Rugby Union, South Waikato
Jaime Nielsen, Cycling – Road, Te Awamutu Sports Cycling Club, Waipa
Stacey Waaka, Rugby Union, Waikato Rugby Union, Hamilton
Sportsman
Sam Gaze, Cycling – MTB, Cycling New Zealand, Waipa
Dylan Kennett, Cycling – Road, Te Awamutu Sports Cycling Club, Waipa
Tawera Kerr-Barlow, Rugby Union, Waikato Rugby Union, Hamilton
Damien McKenzie, Rugby Union, Waikato Rugby Union, Hamilton
Mitchell Santner, Cricket, Northern Districts Cricket, Hamilton
Team
Bayleys Midlands NHL Women's Hockey Team, Hockey, Midlands Hockey, Hamilton
DG Sport Waikato Stampede, Wheelchair Rugby, Parafed Waikato , Hamilton
Waikato Senior Women's Volleyball Team, Volleyball, Waikato Regional Volleyball Association, Hamilton
Secondary School Sportswoman
Ellesse Andrews, Cycling - Track, St Peter's School (Cambridge), Waipa
Tatiana Kaumoana, Athletics, Te Aroha College, Matamata Piako
Hannah Knighton, Triathlon, Waikato Diocesan School for Girls , Hamilton
Charlisse Leger-Walker, Basketball, St Peter's School (Cambridge), Waipa
Charli Miller, Athletics, St Peter's School (Cambridge), Waipa
Jessie Smith, Cycling - BMX, Hillcrest High School, Hamilton
Secondary School Sportsman
Cailen Calkin, Cycling - BMX, Hamilton Boys' High School, Matamata Piako
Brodie Connolly, Motocross, Matamata College, Matamata Piako
Andrew Jeffcoat, Swimming, Hamilton Boys' High School, Hamilton
Timothy Neild, Hockey, Hamilton Boys' High School, Hamilton
Isaiah Priddey, Athletics, Hamilton Boys' High School, Hamilton
Quinn Tupaea, Rugby Union, Hamilton Boys' High School, Hamilton
Raiki Willison, Touch Rugby, Hamilton Boys' High School, Hamilton
Secondary School Team
Hamilton Boys' High School Football 1st XI, Football, Hamilton Boys' High School, Hamilton
Hamilton Boys' High School Rugby Sevens, Rugby Union, Hamilton Boys' High School, Hamilton
St Paul's Collegiate Girl's Coxed Rowing Four, Rowing, St Paul's Collegiate , Hamilton
Waikato Diocesan School for Girls Senior A Cycling, Cycling - Road, Waikato Diocesan School for Girls , Hamilton
Waikato Diocesan School for Girls Open A Netball , Netball , Waikato Diocesan School for Girls , Hamilton
Innovation in Sport and Recreation
Cambridge Twilight Cycling Festival, Cambridge Twilight Cycling Group, Waipa
Kihikihi Polo Club International Events, Kihikihi Polo Club, Waipa
Waipa Fun Run, St Peter's Catholic School, Waipa
The Waterboy, Thomas Nabbs - The Waterboy, Hamilton