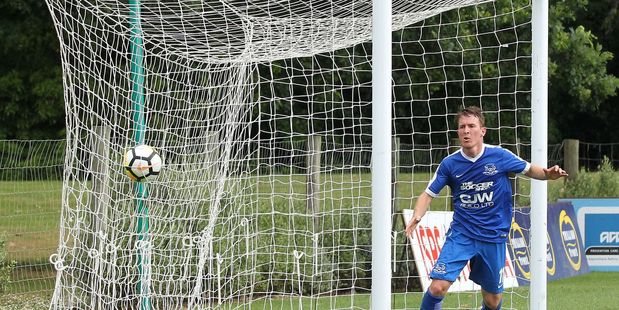 Hamilton Wanderers will finish 2017 without a win in the ISPS Handa Premiership, in what has been a season to forget for Ricki Herbert's side.
The run stretches since the end of the 2016/17 season when Mark Cossey was the head coach and has continued on into Herbert's regime as his side sits alone and rooted to the bottom of the table.
In games against Waitakere and Southern, Wanderers have found themselves in attacking positions more often, but have failed to capitalise on the good chances.
This weekend it was against the Wellington Phoenix U-20 in Wellington.
Wanderers found themselves on the offensive numerous times against their final opposition for 2017, but fell to a 3-1 defeat and two late second half goals.
James McGarry was the most active player for the Phoenix in the opening 10 minutes with a cross and a shot that both caused problems for Hamilton Wanderers keeper Matt Oliver.
Wanderers then had several chances to press the attack in the first half, but it soon became the James McGarry show.
In the 30th minute McGarry split the Wanderers' defence before his shot was blocked at the last minute.
In the 45th minute McGarry tried another shot from outside the box which was again blocked.
The game ended 0-0 at half time with the Phoenix the team more in control, but the second half would start in the worse possible way for them.
An interception in the middle of the field by Tommy Semmy allowed him to break forward and slot the ball pass Wellington Phoenix goalkeeper Oliver Sail.
It was just the wake-up call the Phoenix needed and they responded immediately.
Luke Tounge worked himself into a good position and his shot curled passed Oliver, levelling the game for Wellington.
Semmy and Sam St De Croix then combined well in an attacking position but De Croix shot went well over the bar.
The Phoenix then put Wanderers to the sword in the last five minutes of the game, scoring two goals in quick succession.
James McGarry gave Wellington the lead from the penalty spot in 82nd minute before Ollie Whyte scored a third from just within the box.
Hamilton Wanderers go into the Christmas break with just one point this season.
Overall they have zero wins, one draw and eight loses.
They return to ISPS Handa Premiership action on January 7.