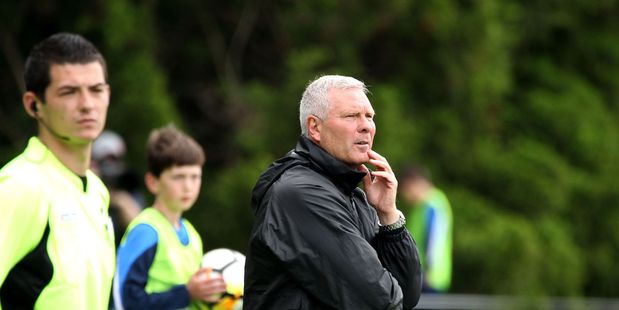 Waikato Football fans, players and coaches have all reacted on social media to the state of Waikato Football
Wanderers currently sit bottom of the table in the ISPS Handa Premiership with only one point scored all season but captain Sam O'Regan has asked the fans for patience on his Twitter account.
"Give us a chance as a club and a community to sort out what needs sorting," said O'Regan.
"We survived the winter league last year with a 25-year-old player/manager, seven lads all making their league debuts and half the city wanting us to go down. We managed to send a Forrest Hill side down, and they had a budget bigger than most summer league teams."
The debate for many on Waikato football is what works better, a club entity or franchise entity for the Waikato. The argument for many is that the Waikato region becomes too fractured when a club entity represents Hamilton in the national league.
Former WaiBop United coach Peter Smith said the Waibop model worked well because the clubs would share their resources.
"WaiBoP model worked best with buy-in from all clubs. It was good work going on at Melville and other pulling resources," Smith said.
All White Ryan Thomas is one example of a product to come out of Waikato football. He played for Melville at youth level and then for Waikato United. He now plays for PEC Zwolle in the Dutch premier league.
Enzo Giordani, creator of the football blogging site Inthebackofthenet said that franchise and club models both work and that the Waikato needs to find what works for its region.
"I don't see why it can't be horses for courses. Clubs might work best in some places and co-operative franchises in others. Team Wellington does better than any club would there, Auckland City is a highly successful franchise. Why throw that away?" Giordani said.
Photographer and Waikato football fan Grant Stantiall reflected on the original Waikato FC side in 2003.
"It's quite interesting to go back to when I formed Waikato FC in 2003.
"The side that Declan Edge and Jimmy Pamment put together was predominantly from the Bay of Plenty. And they finished third. It is possible to succeed. It's finding that right balance," Stantiall said.
"The only outsider I can recall was keeper Michael Utting, who cost me a Ford Falcon as part of the signing."
The renewal of national league licenses will come next year and it remains to be seen if Hamilton Wanderers continue to represent the Waikato in the national league.
Ricki Herbert has called the process a long-term plan, but financially running a club in the summer league is another matter.