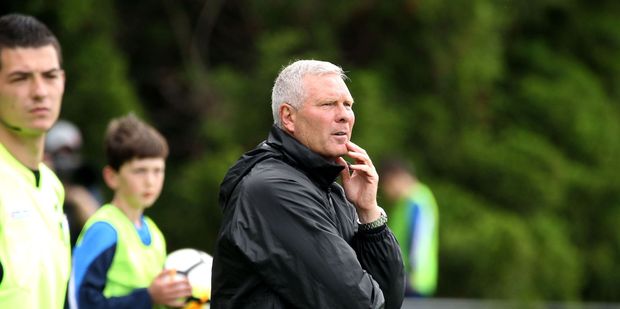 Waikato football's image is in trouble, with Hamilton Wanderers spiralling down in this year's ISPS Handa Premiership and sitting at the bottom of the table.
Hamilton Wanderers took over as the men's representative team for the Waikato in the Premiership after WaiBop United could not afford to run a team from 2016 onwards. During their first season Hamilton Wanderers were led by Mark Cossey and Paul Hobson, with a team that was split between local Waikato and Auckland players.
After winning four games in the first half of the season, Wanderers failed to pick up a point during the latter end of 2016/17 season.
The club replaced Cossey with former All White coach Ricki Herbert, who has yet to pick up a point at the club, with Wanderers without a win in 2017.

Herbert has maintained that the Hamilton Wanderers project is long-term and there will be rough patches.
"It is going to be a work in progress. The club has been very clear on which direction they want to go and that is investing in local talent, which is very young," Herbert said.
"There is a real desire to bite the bullet now and go through some hard times to build a club that can be in that summer league that can recognise players coming out of the Waikato in a far stronger way than that has happened before."
Wanderers is currently fielding a young backline against their summer opponents, but Herbert is not looking to go out of the Waikato to sign experienced players.
"The youth will find it tough but that is why we have them in the squad or otherwise where will your three defenders come from. They are certainly not going to come from Hamilton."
Herbert recently signed Tommy Semmy from Papa New Guinea and Armin Pasagic, who both played outside the Waikato last season.
Melville United coach Sam Wilkinson believes that the current structuring of the league is affecting the development of players.
WaiBop United used to be the flagship for Waikato football before Hamilton Wanderers took over in 2016. Photo / Grant Stantiall
Players will play for local clubs during a winter season before having a chance to be selected for a national league squad during the summer.
The calendar of the league allows a one month break between the end of winter and the start of summer for players to recuperate.
"The current model isn't working," Wilkinson said. "The standard of the league isn't high, crowds are poor, a lot of the teams are struggling financially and our best players end up playing for 12 months straight. The National League should run in the winter and it should be a club based model and should have a promotion/relegation structure that gives any club in New Zealand a pathway into the top level of the game."
During the winter seasons Hamilton Wanderers contest the Northern Premier League while two other Hamilton clubs sit just below them, with Melville United which missed out on promotion to the premier league in division one, and Claudelands Rovers in division two, which recently appointed Mark Cossey as their head coach.
Grant Stantiall, a long-time Waikato football fan and photographer, is finding it hard to understand why Hamilton and the Waikato is struggling.
"Wanderers narrowly avoided relegation last season. Now for a city the size of Hamilton I reckon we should be able to support two clubs in the Northern Premier League and in the Women's Premier League, but we are struggling. "It is hard to put a reason why, but we seem to develop individuals and not teams it would seem," Mr Stantiall said.
The Hamilton region has produced the likes of All Whites Chris Wood, Marco Rojas and Ryan Thomas, who all played against Peru in the World Cup qualifiers at the start of November.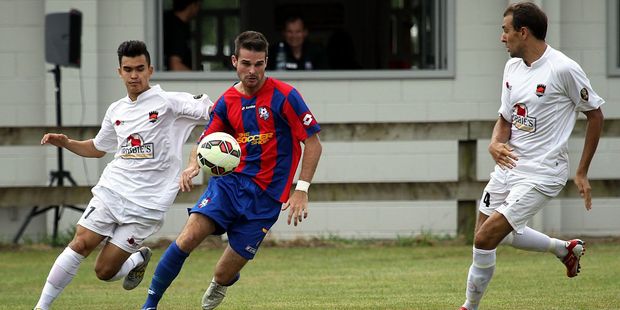 Mr Stantiall would like to see more unison between the Hamilton clubs rather than rivalry if they want to see success in the Waikato region.
"If you have a problem in life, by sharing it, you halve the problem. More openness would be a good thing, and sharing ideas, and I mean across all clubs."
"Try different stuff, invite coaches in to be part of the training sessions and to run some sessions. Be inclusive and do it without being over protective of club rivalries."
Wilkinson has seen the Waikato grow into the state it is in today and is unimpressed at the route it has taken.
"The region hasn't been competitive in the National league since the early 90s and that obviously tells us something is going wrong," Wilkinson said.
"Success for the region at National League level will come about when we produce better local players and then provide an environment at senior level that keeps them in the region.
"I remember a time when the Waikato region developed good young players and was also consistently a top 3 National league side. I believe this can achieved once again."
Waikato native and creator of the popular New Zealand football site Inthebackofthenet Enzo Giordani has painted the Waikato situation as dire, but believes there is some hope.
"No clubs are challenging for the Northern Premier League, both Women's Premier teams are below mid-table, our National Women's League team seems to be regressing and Wanderers have had a terrible start to the season," Giordani said.
"The bright spots are Michael Mayne and Sam Wilkinson at Melville. I think those two are the future leading coaches of the region if they don't get fed up, and stick around long term."
Giordani said that a franchise model tested before with WaiBop United was better than the current club-based model at Hamilton Wanderers.
"I preferred WaiBOP United as a vehicle for Waikato and BOP men's National League football. They were getting good crowds at Cambridge with an awesome vibe and only narrowly missing out on the semi finals each year. It feels like we've gone backwards in all departments since."
With 2020 signalled as the next year of change for the New Zealand national football league, a change for the future of Waikato football remains to be seen.