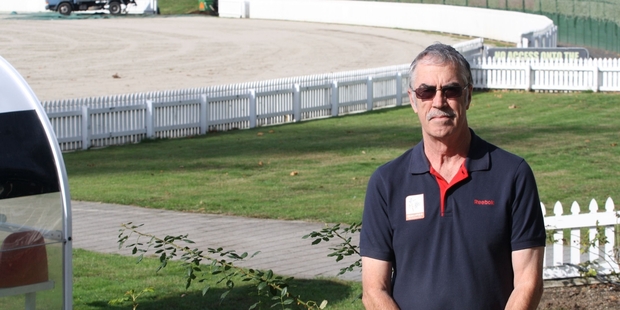 Hamilton cricket fans could find themselves in close quarters to their sporting heroes at next year's ICC Cricket World Cup.
Organisers are calling for people to apply to be part of the volunteer teams who will help out in many facets of the matches held at Seddon Park.
Hamilton volunteer coordinator Les Billcliff said there were a wide variety of volunteer roles available, from showing VIPs to their seats to picking up and dropping teams off at the airport.
"To be involved in this level of cricket doesn't come around very often and to be closely involved with some of the stars of the game when it comes down to it ... it's pretty special," said Mr Billcliff.
Hamilton's Seddon Park will host South Africa v Zimbabwe on February 15, India v Ireland on March 10, and Bangladesh v New Zealand on March 13.
The hours volunteers would need to commit to vary depending on what role they would play; some are match-day jobs only while others may involve volunteering days before and after a match.
Head of New Zealand for ICC Cricket World Cup 2015 Therese Walsh said volunteers are, in many cases, the face of the tournament for fans, media and officials.
"It's a great way for kiwis to be involved in the Cricket World Cup and help showcase the rich diversity of our communities and our ability to be great hosts," said Ms Walsh. "We want volunteers to get the most out of their ICC Cricket World Cup 2015 experience and hopefully use it as a springboard for new opportunities - whether it's volunteering in their local area or opening the door to a new career."
Volunteer roles span eight areas: accreditation, commercial and sponsor servicing, event operations, media and broadcast operations, spectator and fan services, transport, VIP and hospitality, and workforce.
About 4000 volunteers will be needed for the tournament nationwide, with 270 of those in Hamilton.
Volunteers must be 17 years or older to apply. Interviews will be held at Seddon Park on May 16 and 17. People can apply right up until this time. Training will take place in January.
Apply at www.cricketworldcup.com/volunteers