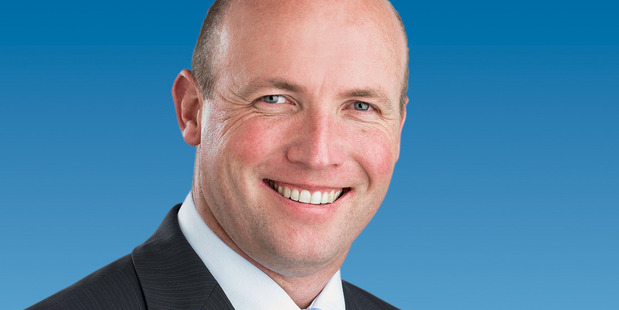 It is great to be back in 2018, representing the Hamilton East Electorate in Parliament.
We can all appreciate living in a vibrant city that is growing and moving forward and as a Government, we were always committed to this region and helping it develop through investment and infrastructure.
Strengthening structural links within the Golden Triangle of Auckland, Hamilton and Tauranga has long been critical to our national economy and our local prosperity, which is why in July last year, National approved in principle for NZTA to extend the Waikato Expressway from Cambridge to Piarere.
NZTA has been investigating the route for many months and announced its favoured corridor back in April 2017. The project team and a range of stakeholders strongly support a planned route that runs north of the existing State Highway 1 from Karapiro Road to the Piarere turnoff.
A change in Government makes no difference to this part of the project and NZTA continues its in-depth investigation that will inform later stages including construction. These latter stages are the ones that can actually change with a new Government.
Waikato Expressway sections like Hamilton and Huntly are safe because the design and construction contracts have already been signed, sealed, and delivered. After the individual contracts are set, the Government has no ability to halt construction. Cambridge to Piarere, however, is a different story.
NZTA committed to the project but no contracts have been awarded for the later stages. At the moment, the Labour-led Government can simply choose to leave a completed investigation unfunded and spend the money elsewhere, or do a lesser version other than the four-laning required for an expressway.
With around nine per cent of the population, the Waikato should receive around nine per cent of the transport budget. As construction on stages like Hamilton and Huntly comes to an end, this allows funding for projects like Cambridge to Piarere, Piarere to Tirau, and Piarere to the foot of Kaimais.
The Cambridge to Piarere extension would cost approximately $450 million and would represent a much-needed investment in our region from 2020-2023. The Government has made no commitment to the latter stages of the route, meanwhile it has been busy voicing its support for rail projects like Auckland Airport to CBD and Hamilton to Auckland.
We should be very concerned that our region will be taken for granted and unfairly funded. The Waikato Expressway construction will be completed in 2020, at which point the amount of transport funding that comes into our region will stop if we do not have the next project ready now.
If you are concerned, like we are, that the Government will not commit to the Waikato Expressway extensions, then please sign our petition online at simonbridges.national.org.nz/tauranga-to-hamilton-expressway-extension