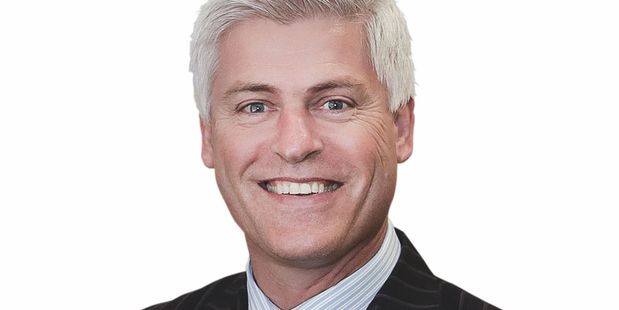 I hope 2018 has begun well for everyone and that the recent holidays provided an enjoyable opportunity for a change of pace and scenery, time with friends and family — and frequent dips in a favourite watering hole to cope with the constant heat.
I regularly visit businesses and meet with employers and their staff in the Hamilton West electorate. While fluctuating economic conditions and the rapid pace of technological change sometimes lead to business closures and job losses, in the main we have enjoyed buoyant economic conditions in our city in recent years with many new jobs having been created here.
National's leader Bill English observed that under current employment law New Zealand has added an impressive 245,000 jobs in the last two years and has the third highest employment rate in the developed world. Nearly 80 per cent of New Zealand workers are in full-time jobs and wages have been growing at twice the rate of inflation.
So, I know many will share my concern that the Labour-led Government's employment law changes announced last week will reduce job opportunities and wage growth, especially for vulnerable workers on the edges of the labour market.
They will also mean workers will have less flexibility to get their jobs done. The need for the changes has not been demonstrated to the public. Labour is clearly pandering to the unions who helped them into office.
For instance, most businesses will be concerned about the measures that are proposed for essentially unlimited union access, particularly the collective bargaining parameters where if a union initiates collective bargaining with a business they must negotiate.
Commenting on the announcements, the National Party's Workplace Relations Spokesperson Amy Adams noted that the law as it stands encourages all businesses, small and large, to grow their workforces and take a chance on new workers and long-term unemployed people, including with 90 day probationary periods.
"While Labour have now partially backed down and allowed small businesses to continue with 90 day trials, they've still closed those trials off to the bigger businesses that take on many of these vulnerable workers. Those workers will have fewer opportunities," said Ms Adams.
"If 90 day trials are okay for small businesses, then why shouldn't they apply to larger businesses as well?"
With New Zealand's world-leading performance in job creation over the last few years, the onus is on the government to justify the need for the reforms.
Business confidence fell in the last quarter and these reforms will further damage that mood, while taking New Zealand backwards. They will disrupt New Zealand's settled and successful employment law. I and other National MPs will fight them vigorously in Parliament in coming weeks.
- Hamilton West MP Tim Macindoe