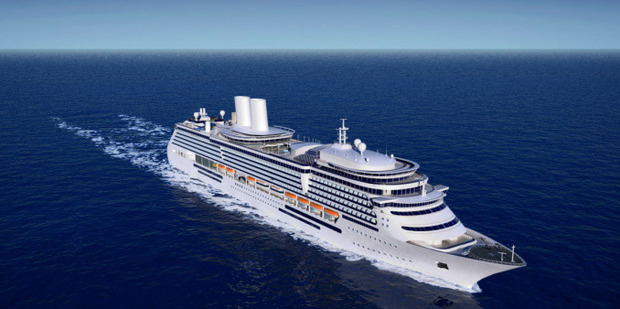 The first liner of the cruise ship season is set to tie up at Napier Port in just a fortnight.
Which led one member of the local tourism industry to ponder "that's come around quick". It seems the hibernation is over. The frosts are effectively history now, and the great southeasterly chills of rain and wind which blighted the last days of September may have been (touch wood) the last "cold snap" of the year.
So now the great liners will enter the bay and their occupants will colour the streets.
It does seem to have all come around so quickly, which for the tourism and hospitality industry is a fine thing.
Because Hawke's Bay is unified in one very strong area, and that is turning it on for visitors ... and of course locals who also enjoy a treat under the sun.
It is all beginning to spark again, and that to me is more a sign that spring is in the air than a sea of freesias and daffodils giving newborn lambs hayfever.
The events and festivals list is a strong one, and as it is with the great wine industry around these parts, there is variety and flavour a-plenty.
The Harcourts Hawke's Bay Arts Festival is set to release 13 days of theatre, song, dance and humour at the end of the month - around the same time as the grand New Zealand Royal A&P Show at the showgrounds.
Then the wonderful F.A.W.C. food and wine escapades and experiences emerge in early November. There are wine competitions, charity auctions and in January the Bridge Pa Wine Festival sparks up for its second year. And of course the Tremains Art Deco Weekend takes over the landscape in a most welcome way.
And all the while the great cruise ships will arrive in port and spill their smiling occupants across the bay landscape.
We are well geared to create a spark for visitors and I always remember what an Australian visitor from a liner told me last summer.
"The sky is so blue here - and it's so clean."
Bring it all on.