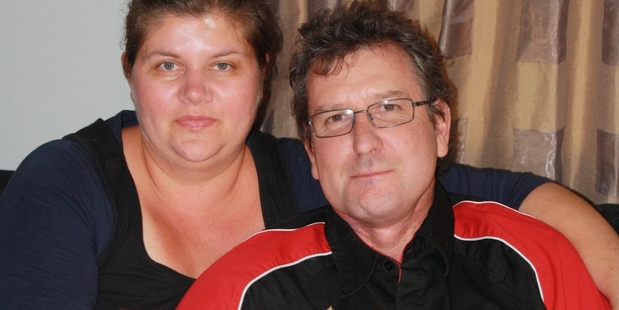 In January, Hamilton News published two stories about a courageous Hamilton family.
Shelley Muir was battling a brain tumour while her husband Adam had fought cancer of the salivary gland and multiple sclerosis. Years earlier the couple lost their first child together after it was discovered that Arie had genetic abnormalities.
Eternally optimistic, the pair had their hearts set on taking their two young sons to Disneyland this year to create lifelong memories for the boys. Generous Hamilton News readers donated more than $6000 to help ease the financial cost of the trip. Sadly, Shelley died last Saturday evening. She was 38.
Shelley's and my paths crossed back in 2011 after my late husband's brain tumour diagnosis in 2010. Shelley had been fighting her brain tumour for a couple of years by then. She was both realistic and optimistic. A dedicated mother, she devoted herself to her boys. And her appetite for fun was infectious.
When I look back and recount those who've influenced me in my life, Shelley is one of those people.
Struggling to come to terms with what was happening to my husband, Shelley helped reshape my thinking. Her courage, positivity and no-nonsense attitude was the catalyst I needed to help me look at my journey differently. To me, Shelley was an ordinary woman with an extraordinary outlook on life.
Sometimes it's those people who have the biggest impact. Countless others whose lives Shelley also touched would agree.
The last time I spoke with Shelley at length it was for a feature story in this newspaper which highlighted the couple's strength and their optimism in the face of heartbreaking circumstances.
I feel very privileged that Adam and Shelley allowed me to write about their journey and share that with people so others could be inspired.
But the last time I saw Shelley she was lying in bed one morning. I'd dropped off a couple of meals for the family and joked to her that she should probably get a bell that she could ring frequently to annoy Adam. A thought crossed my mind as I raced out their front door, running late for work: I should go back in and give her a hug and a kiss. I didn't.
Maybe I figured I'd see her again soon and I'd do it then. I never got another chance.
Tonight, hug those people most important to you and tell them you love them.
You never know what's around the corner.