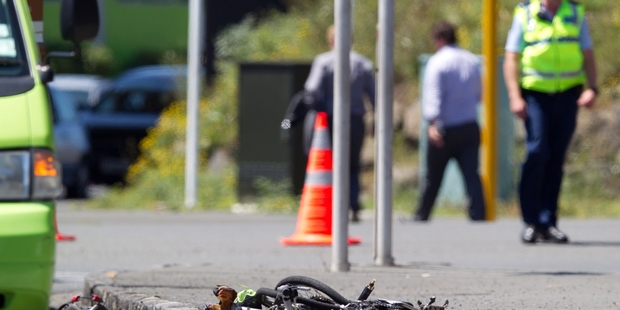 Health and fitness is great, getting out in the fresh air on a beautiful evening - nothing beats that.
The recent, tragic deaths of cyclists in Kerikeri and Parnell brings back once again the issue of sharing the road and the relationship between cars and bikes. It is terribly sad that these tragedies take place at all.
As I drive past those cyclists well lit up and single file I smile in appreciation and try to give them the widest berth possible.
But, as someone who drives a considerable amount, I am staggered by the common occurrence of cyclists riding on narrow roads two or three abreast, or riding in dark clothing without lights at night.
Being a horse rider I know how inconsiderate motorists can be to others using the road, but I would never dream of riding half-way across the lane. That, put simply, would be a death wish.
On my trips into Hamilton from my Ohaupo home and back again I regularly come across cyclists riding in dark clothing, and travelling through the Coromandel on a regular basis, groups riding side by side. It terrifies me given there are cars right behind me, cars coming toward me.
I cannot slow down suddenly.
I don't want to cause an accident any more than I want to be in one, and I certainly do not want to be the cause of someone's death. But there is only so much you can do when most of the lane is taken up by cyclists.
It needs to be a two-way street; motorists can only be so considerate before it starts getting dangerous. Swerving into the next lane, slowing down to the speed of most bikes is dangerous as other motorists are not expecting it.
Riding two or three abreast on a windy road just seems mind-boggling. If motorists are meant to be considerate, should those on bikes, or anyone for that matter, share the road in the same manner?
Likewise, riding in dark clothing along an open road after the sun has set is asking for trouble.
While it is often an inconsiderate few who let the side down for the majority of considerate, cautious cyclists, it is an issue that perhaps needs to be considered from both angles.