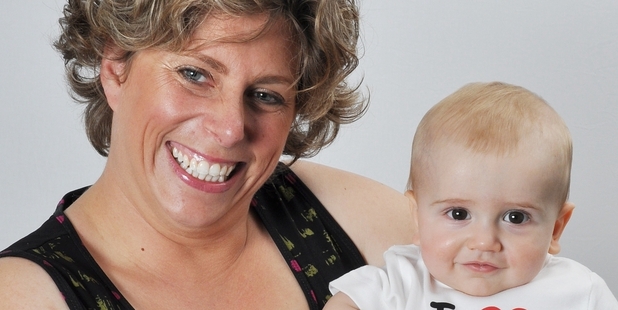 I attended the 2013 Sustainable Business Network Awards at the Auckland War Memorial Museum on November 21.
Having never been before, I wasn't sure what to expect - would this be a bunch of happy, fluffy hippies, or was this a 'serious' business event with some credible ideas being profiled?
I was pleased to find it was a mix.
Yes, the people were happy (a good thing), and while they were all definitely on the greener side of the colour wheel, the finalists and award winners were tackling some big, challenging and meaty problems while managing to stay optimistic and innovative along the way.
Ideas like Waikato-based Progressive Group's 'WoodWeta', a fuel-efficient machine that can take the millions of tons of forest residue left to rot on skids, or in landfill (mainly stumps, bamboo, and flax) each year and process it into useable biomass.
BioBrew, in Kaka Point, has have developed organic microbial products for the agricultural sector - eliminating the need for antibiotics and synthetic fertilisers.
Farmers in Waikato, Taranaki and Bay of Plenty are using its products with impressive results.
I also loved how The Nappy Lady (Kate Meads) from Katikati has made it her business mission to encourage the return to cloth nappies and save landfills from millions of disposable nappies.
As I listened to their presentations and acceptance speeches, I wondered what role business mentorship had played in the development of the growing and innovative companies.
I chatted to some business owners about it, asking questions like, 'Have you had a business mentor/coach? Did you find this helpful in growing your business? Would you recommend it to others?' and got interesting responses.
Angela, from WoodWeta, said they tried a couple of options for mentorship/independent advisors early on but gave up as nothing had gelled.
"We ended up doing our own thing - figuring it out as we went," she said.
"We are considering looking into mentorship again but the key will be to find someone who shares our philosophy and can help us head in the right direction."
BioBrew co-founder Andre said its customers have become mentors of sorts. "They've taken ownership of the product and guided us as to how they need it developed in order to serve them better.
"We consider our customers our mentors."
It seems the Kiwi DIY nature leads many business owners to seek out other ways of mentorship than the traditional method of working with a coach.
Others I've spoken to during recent weeks have given a different perspective. Chiropractor Yvonne in Auckland says her business mentor sorts out in one hour what might take her weeks to achieve.
"I wish I'd got one 20 years ago!"
Christchurch-based web and graphic design company Mint Design has worked with a business coach for nearly two years and gets valuable structure for its growth.
Kate Meads (The Nappy Lady) has seen both sides of the coin - after getting mentorship to develop her business in the early stages, she now volunteers for the Business Mentor New Zealand organisation by helping others learn from her experiences.
I was fascinated to learn about this group, comprising more than 1900 volunteer mentors who charge clients a one-off $150 registration fee.
"It's amazing what you learn from having someone else look at your business, Kate says.
"Someone who says things like 'Have you considered this?' and 'How about we try doing it a different way'.
"You can only think the way you think. Getting another perspective makes a huge difference," she says.
Compared to the 'Action Coach' network and others I've come across, which seem to be more hype than substance, this sounds like a good option for SMEs.
More information can be found at www.businessmentors.org.nz.
My tip? If you think your business could benefit from a mentor, ask a business person you know and admire - someone who has achieved in areas you're aiming for.
You might be surprised at who is willing to help you out if you ask.
Here's to a happy and sunny Christmas for you all and a busy, successful year in 2014.
To kick off the New Year, I'll be looking at ways businesses have resolved to become more sustainable - so if you've got a 'green' resolution for 2014, email me at latesha@sebandtesh.com.
More business news on page 13