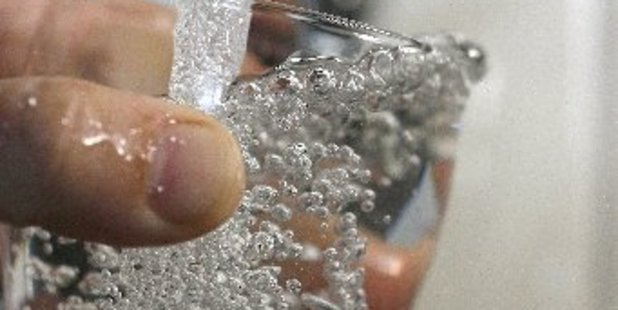 Despite the headlines, Hamilton's fluoridation fight is far from settled.
When a newly-empanelled Hamilton City Council takes up the issue at next Thursday's first full business session, it won't be as simple as turning the tap and restarting the flow of hydrofluorosilicic acid into the city's drinking water supply.
Questions about the legality of fluoridation by local councils are before New Zealand courts. Together with mounting concerns about health risks and safety, councillors have good reason to take a step back and hold fire on any immediate policy change.
Although loudly touted by its supporters, last month's fluoridation referendum was hardly the last word. As the New Zealand Electoral Commission makes clear, the non-binding vote is simply "indicative" and "does not require the result to be acted upon or implemented".
Councillors both new and returning should remind themselves that the decision to hold a referendum never meant the public was to make the fluoridation call. Rather, as several councillors said at the time, the referendum was a basic courtesy allowing residents to formally express their support or opposition.
Meanwhile, at the High Court in New Plymouth, a judicial review of South Taranaki District Council's decision to fluoridate two communities has been scheduled for early next week. The legal challenge brought against STDC is a harbinger of things to come for HCC and other local bodies. It argues that fluoridation against the wishes, and without informed consent, of members of the public violates the New Zealand Bill of Rights.
The complainants cite as evidence submissions against fluoridation received by STDC during their consultation process. Here in Hamilton in April, nearly 1000 local residents similarly lodged their opposition to forced fluoride medication. If HCC restarts fluoridation now, it could easily find itself on the wrong side of a similar expensive High Court battle.
Adding to the legal quagmire was a formal request in June by Thames Coromandel District Council to the Ministry of Health for "an unequivocal assurance that fluoridation has no health effects on any of Council's population at any time".
In her August 9 reply, chief dental officer Robyn Haisman-Welsh restated MOH policy but failed, whether unable or unwilling, to provide the safety assurance sought. Without such back-up, councillors here and elsewhere are on even shakier legal ground.
Numerous authoritative medical studies cite water fluoridation as a potential risk factor in medical disorders that include heart and kidney disease, thyroid damage, skeletal fluorosis, potential neurological disruption, and impaired cognitive development. Particularly at risk are infants, the elderly and infirm.
Back in June, HCC wrapped up a robust, four-day tribunal endorsed by the Prime Minister's own science adviser and crown researchers as the best way to reach a decision - for or against.
But with local elections looming, fluoridation was turned into a political football. Leading a media circus, mayoral challenger Ewan Wilson fronted a referendum petition drive, hoping to ride the issue to victory with the big-money backing of his own Waikato District Health Board employers (WDHB pays Wilson more than $27,000 annually).
A pro-fluoridation referendum result was guaranteed from the start. The DHB pulled out all the stops, unleashing a massive public relations and expensive advertising blitz that dwarfed the paltry resources of fluoridation opponents.
Using its vast network of more than 6000 employees, the DHB swamped Hamilton with three months of in-house messaging, social media, mail-outs, and video. Its "Our Korero" newsletter and website featured graphic tick marks "for" fluoridation. The pitch wasn't just uneven - it was upside-down.
Under pressure at election time, several candidates said they would "respect" the fluoridation referendum results. The "winning" side represented less than a quarter of all eligible voters - hardly a public mandate. But 11,768 Hamiltonians said absolutely "no" to drinking H2SiF6 acid. That large minority deserves respect as well.
So where to from here? HCC needs to draw a deep breath and put the non-binding October referendum aside for the moment.
First off, all new councillors should clear their desks, put on the jug, and view the entire four days of filmed tribunal proceedings from start to finish. They should also read all 1560 submissions - before making any further decision.
Mayor Hardaker and Crs Chesterman, Forsyth, Macpherson and O'Leary should review the material as well and remind themselves exactly why they voted in good conscience to end Hamilton's 47-year fluoridation habit. Crs Wilson and Gallagher cannot participate due to actual conflict of interest.
Hamilton City Council needs to taihoa on fluoridation. The health and legal waters are just too murky.
Geoffrey Robinson and Reihana Robinson comment regularly on local government, public policy, and environmental issues. Send your comments to robinsonsreport@gmail.com.