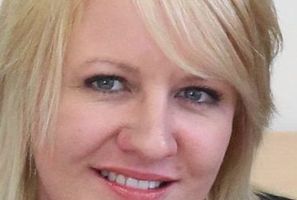 Hamilton City Council chief executive Barry Harris says he's not accountable to Dave Macpherson, or indeed anyone else for that matter.
His comment to Macpherson may have been a throw-away line made in frustration at the councillor's questioning of the purpose of and spending on a community report about water meters, and the fact councillors had no say in the publication.
But perhaps it's time for a reality check for Harris whose arrogance seems to have clouded his grip on reality.
Harris is employed by and accountable to the elected members of council and his $377,000 salary is paid by ratepayers. So if he's accountable to anyone, albeit indirectly, it's the city's ratepayers.
The rift between top level management and some elected members appears to be growing wider week by week. Without doubt, Macpherson is a thorn in Harris' side. The long-serving councillor is like a dog with a bone when it comes to issues he's passionate about. He's a battler for the little guy, a stickler for transparency and giving people a fair go.
So too is council employee - and PSA union delegate - Allan Halse who's been stood down on full pay pending an investigation into allegations of serious misconduct.
Halse is known as the man who blew the whistle on a culture of bullying and harassment at city council. Halse and Macpherson will have Harris and his top management team rattled over the allegations and Harris knows only too well that neither man will back down. Any employment court battle will cost all parties dearly - the difference being council has millions at its disposal.
Council has thrown vast sums of ratepayers' money at past employment settlements and more recently at legal tussles with Tainui Group Holdings this year. There have been utterings from some elected members that Tainui's corporate arm was effectively bullying council into letting it start development on the proposed inland port at Ruakura sooner rather than later.
Tainui's bank account is such it can afford to mount costly legal battles to get the consents process - or at least the first stage of it - under way sooner than council could have allowed by elevating its case to the Environmental Protection Authority.
Some billed that as David vs Tainui's Goliath. So it's ironic the tables have turned and now city council staff are being accused of being bullies.
Aside from financial costs to council that the bullying and harassment saga is likely to inflict, it comes with an enormous risk to the organisation's reputation. Already the public perception is that the organisation seems to harbour a tow-the-line-or-get-out culture and those who dare question anything are in the firing line.
With an attitude like his, Harris might find that if ratepayers and enough elected members are disgruntled with his performance, it could be him in the firing line.