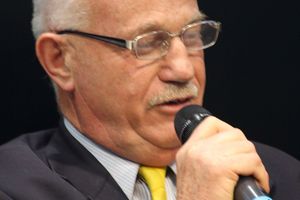 Don't you just love elections! Especially local council elections. I am constantly amazed at the number of candidates putting their hand up and confidently asserting, "I have what it takes - pick me". Now, more than ever we need people who have just that ... what it takes!
These men and women come with a myriad of backgrounds: teachers, ex MPs, former and current business owners, showoffs and meddlers with the truth (or more diplomatically, the conveniently forgetful), accountants, lawyers and tradesmen, millionaires and paupers (mostly of the intellect), conservatives and socialists, sports stars, nurses and psychologists (thought they should know better).
Why should I be so cynical and uncharitable? Maybe I've had dealings with a few councillors over the years!
All things considered a big well done to those who put their names out into the public spotlight. Who would want to? It is said that it is our mistakes that make us great so long as we revisit, reflect, learn and retry.
However, in this unforgiving world the fourth estate willingly and constantly reminds us of these mistakes, especially if it can be sensationalised.
I've known and met many of the candidates through my involvement with various community groups over the years.
Dave Macpherson - Great value in the anti-casino movement. Says it as he thinks it, without fear or favour. I like that in a person. If I was going to war Dave would be in my platoon, probably leading it.
Garry Mallett - Some years ago I claimed Garry was "one of New Zealand's outstanding young leaders". As a former accountant and businessman has an innate sense of where money is best allocated.
Ewan Wilson - My mum's voting for Ewan because she believes he and Kiwi Air were "done in" by Air New Zealand.
Andrew King - Well organised and honest. His success in business a strong precursor for council success.
Possum Allen - Hard worker and strong community supporter. Businessman who understands how a dollar is earned and spent.
Martin Gallagher - Experienced and hard working. You will get value for money here.
Rob Pascoe - Has a good mother whom I used to know. So off to a good start for me. Prominent local accountant with sound analytical skills and understanding of how and where to allocate capital.
Steve King - Due to his career will have a strong grasp of a growing city's limits on its social infrastructure.
Leo Tooman - Honest and hardworking with proven leadership background.
So, what exactly do we need in a candidate? Not someone who will get caught up in the antics of the left wing loonies or "something for nothing" brigades. Already they are plotting for zoo expansion, swimming pool repairs, public art gallery acquisition and new libraries at huge cost to ratepayers.
How about candidates who will focus on debt reduction and become advocates for those who pay the bills! So who pay the bills? Property owners no less! Property owners are people who have worked hard, saved hard, taken risk, shown discipline and foresight, paid their rates, paid house insurance and mortgage payments on time. From this category come rental and commercial property owners who not only provide an essential public service of housing people and contributing to industry and employment but they contribute, willingly, once again to city revenue.
Some pay many times more due to multiple ownership in property. Do they only deserve an equal say in how their city is run alongside an itinerant renter who has just arrived in our city. I am an admirer of those who put their money where their mouth is or in this case "if you pay rates then you are the only one entitled to vote".
Those who call for "diversity", "tolerance" and "social justice" to be shown to minority groups and their apparent candidates are doing a disservice to a growing city. It is the individual merits of the candidates that are important and their ability to implement core city functions. It matters not one iota if they are Muslim, Mormon, Maori or Mysoginist. We do not want mouthpieces or "sound bite" supporters of minority groups who, without fail, want more than they would ever contribute.
I am writing this article at my son's house in Saratoga Springs, a suburb of Salt Lake City which is a predominantly white, middle-to-upper-income demographic. The mayor had outstanding proven ability and was elected on merit! The mayor is female and black and earns $12,000 annually for her service to her constituents.
How many candidates would keep their names in the ring if there was no salary and where expenses alone were reimbursed? A true test of public service I say.
Putting your money where your mouth is would create its own political dynamic where only those with the interests of the city alone would be elected.
So! Does this crop have what it takes? You be the judge. You collectively are the judge. Your city needs you to choose wisely, now more than ever!