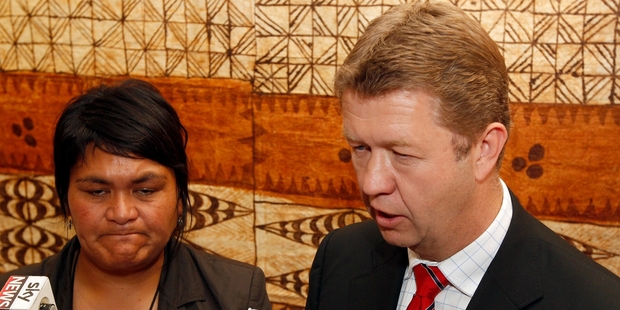 There is a fine line between being in control of one's health and feeling helpless.
Take, for example, a young couple with children renting a home that is cold and damp.
Access to after-hours medical treatment costs an arm and a leg, or you need to wait at the hospital's A and E department until you can be seen by a doctor.
The fact Maori have higher rates than non-Maori of obesity, heart disease, stroke, diabetes and medicated high blood pressure is nothing new. That these trends go hand-in-hand with poverty shouldn't come as a surprise.
I, for one, have long battled with keeping fit and eating a balanced diet. Being a politician and a mum make it hard to prioritise taking care of my own health.
But being a mum to two beautiful young children gives me all the more reason to take better care of myself.
I want my children to have a mum who can run around with and after them, a mum who they can have fun with and more importantly a mum who is alive to see them grow up and be there for their many milestones, including having their own children.
That's why I've taken on the Chumpchange 12 Week Fitness Challenge to take charge of my wellbeing and campaign to raise funds and awareness to combat cancer in our communities.
Labour MPs and staff have raised $5000 for the New Zealand Child Cancer Foundation.
You can check out my progress on Facebook by searching Hon. Nanaia Mahuta.
It is a work in progress and it's not easy but I would love to inspire whanau in Hamilton to take charge of their health and wellbeing.