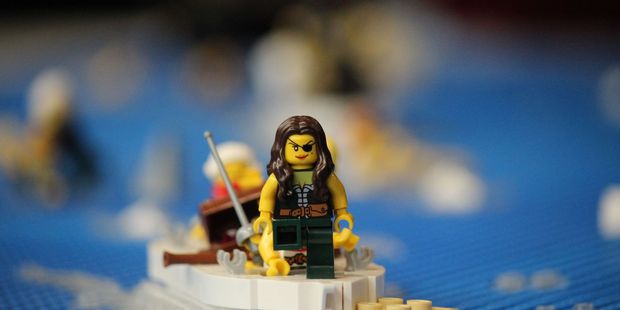 Playing with Lego as a child has transformed into a dream career for Melbourne man Clay Mellington, 23, the workshop manager at Brickman's Wonders of the World.
The touring event is now at Claudelands Event Centre in Hamilton and Clay says he is living his own Lego dream.
He, along with a team of six others spent 5000 hours over eight months to create more than 50 models. Altogether one million pieces are used for the Brickman's Wonders of the World exhibition.
The crew is formed by a mixture of different people and different backgrounds. Clay was a carpenter before he was offered a position on the Brickman's team by Ryan 'Brickman' McNaught who runs the show.
It is a dream job for Clay that he never thought he would have.
"I was always playing with Lego when I was young and thought it would be nice to do that, but when it fell into my lap it was a wow moment. I am actually doing what I was playing with as a kid for a career," Mr Mellington said.
"My mum said Lego would take you nowhere, but the day I got the job I turned around and said, sorry mum, I am working with Lego now."
"I've seen more of the world in the past two years than I have in the rest of my life."
Mr Mellington said sometimes the work can be a bit full-on and frustrating, but when the doors open to the public it is all worth it.
"When we had the show in Melbourne, there was this one moment where I saw this grandmother and her grandchild, and she didn't realise the space station was above her head and her jaw just dropped. That moment of amazement is the sort of thing we work for."
Brickman's Wonders of the World is running until March 23 at Claudelands Event Centre, Thursdays to Sundays only.
Tickets are on sale at Ticketek.co.nz
Win a family pass
Hamilton News is giving away a free family pass (two adults and two children) to Brickman's Wonders of the World at Claudelands Event Centre.
To enter send your details and daytime phone contact to [email protected] by 12 noon on Wednesday March 14. A winner will be selected randomly from all entries. One entry per person.