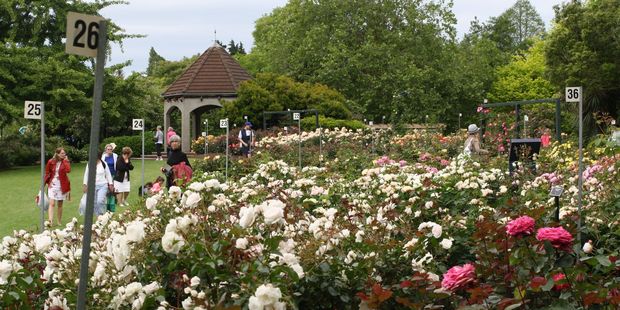 The Hamilton and Waikato region has taken out eighth position in an annual consumer poll conducted by leading travel experience provider Experience Oz + NZ highlighting New Zealand's top 10 destinations to experience.
'New Zealand's Top 10 Destinations to Experience,' a major international and domestic poll now in its fifth year, has revealed the survey conducted received over 3000 votes from a mixed audience of respondents in both Australia and New Zealand, bidding for their top destination.
In descending order, the top 10 are: Queenstown, Dunedin, Fiordland, Bay of Plenty, Wellington, Rotorua, Northland, Hamilton/Waikato, Taupo and Hanmer Springs/Wanaka.
Speaking on the announcement, Jason Dawson, CEO of Hamilton & Waikato Tourism said the region offers a convenient central North Island location, with some of New Zealand's iconic must do visitor attractions such as Hobbiton Movie Set, the Waitomo Caves, Hamilton Gardens and the surfing destination of Raglan.
"Being voted number eight is a great coup for our region, and will no doubt further enhance our growing popularity among visitors to New Zealand."
"It will also encourage visitors to explore more of the Hamilton & Waikato region, including our hidden gems and natural wonders," said Mr Dawson.
When voting, poll participants were asked to consider unique natural highlights, historic and architectural features and the variety of activities on offer, and if each destination was simply considered objectively beautiful.
Experience Oz + NZ marketing manager Matt Hobbs said 'New Zealand's Top 10 Destinations to Experience' consumer poll's destinations category was a great opportunity to identify hidden gems to visit that normally wouldn't be on your travel radar.
"The Hamilton & Waikato region has become something of a recent pop culture phenomenon, with the success of two Middle-earth film's contributing to an increased level of regional fame,"
"In any visit to the Waikato region, one can be prepared to experience a little bit of everything; it touches upon culture, history, adventure, nature and food & wine," Mr. Hobbs said.
To view New Zealand's top 10 destinations visit: https://www.experienceoz.com.au/en/nz-top-destinations