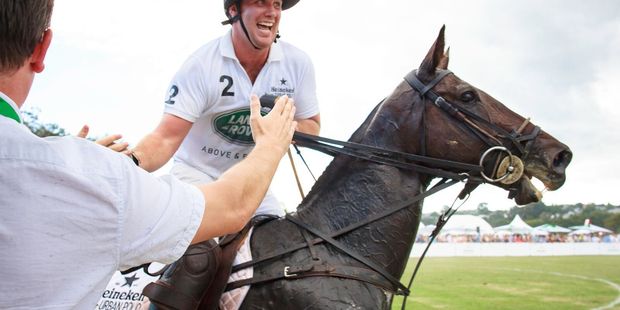 Hamilton is welcoming a new sport which will get fans close to the action.
Heineken Urban Polo is close to regular polo, but will be played in the urban centres of Hamilton, Auckland, Christchurch and Wellington.
The event is unique to New Zealand with sell-out events in Auckland and Wellington last summer.
This year Hamilton and Christchurch have been added to the schedule to establish a series of events around New Zealand.
Urban polo comes to Hamilton on March 17 at Claudelands arena with teams coming from New Zealand, Australia and Great Britain.
It's played on horseback, with each team of four trying to score in the other team's goal using a long-handled mallet.
The pitches are smaller than the average polo pitch that will allow spectators to get closer to the game while also enjoying a party-like atmosphere with music from performers.
Simon Wilson founded urban polo to try something different in his life after being executive director of the New Zealand Polo Open for eight years.
"I just wanted to try something," Wilson said. "The dream is to bring people closer to sports action - in every sport we seem to be getting further away."
"You can high-five the players. How many sports can you high-five the players when playing? You're right in the action. This is why people love this."
A main goal of Wilson's was to expose a new crowd to a different kind of sport.
The day will include two games of urban polo and each event enabling spectators the chance to view some of the world's best polo players from the teams.
Among them is New Zealand-born Sam Hopkinson and British polo veteran Tom Morley.
Hopkinson has played for New Zealand regularly on the international stage for the last 15 years.
Morley has played polo all over the world and is a Great Britain representative. He has spent the last 14 years travelling between New Zealand and England for polo.
NZME joins Heineken as one of the supporting sponsors, which Paul Hancox, NZME's head of enterprise, called outstanding.
"It was fantastic to see a new event on the calendar create such a buzz. We are pleased to be partnering with the Heineken Urban Polo to use the power of our digital, radio and print offerings to kick it up a notch, and see the event expand into two new markets in 2018," Hancox said.
After creating a series of urban polo events for the 2017/18 summer Wilson now wants to establish Urban Polo has a major summer sport in New Zealand.
"We want to establish the brand. This is the first time ever New Zealand has had an [urban] polo series."
The day will also features performances from musical acts.
At previous events the Australian band Miami Horror has taken centre stage.
Wilson said urban polo is the most exciting event people will go to with its fast-paced, close-up action.
"The rest of the country is having a good time so you do not want to miss out."
Tickets for the Hamilton event from ticketek.co.nz/urbanpolo. Prices start at $98.