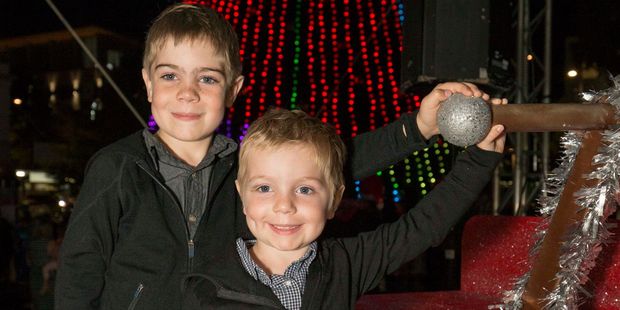 Hamilton Christmas Charitable Trust event manager Karen Watkins announced that Hamish (pictured above) was chosen from nominations to be the first Lighting Luminary and have the honour of pulling the switch.
Hamish was there with his mum Hayley, dad Patrick, as well as elder brother Elliott. Karen said the Hamilton residents were an amazing family. Hamish was diagnosed at two with a very unusual kind of leukemia that has meant he and his family lived in Starship and Ronald McDonald House until recently.
"Two bone marrow transplants, chemo and coping with the day to day is something this whole family has been through together," Karen said.
"Hamish is doing well at the moment and we are so excited he is with us tonight to turn on the lights."