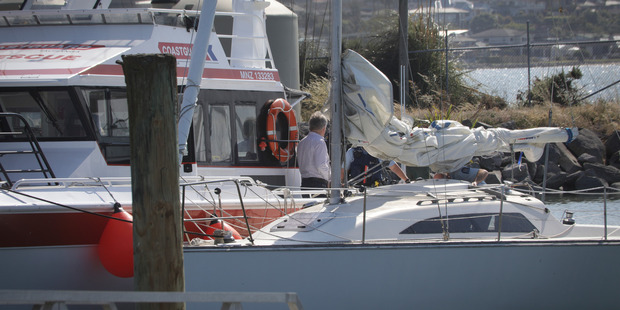 The man found floating face-down in the sea on the main shipping approach to Tauranga Harbour on Saturday has been identified as Hamilton man Gregory Dean Bunyan.
The 55-year-old was unable to be revived when he was pulled from the water near the Tauranga Harbour entrance. He lived outside the Bay of Plenty but kept a boat in Tauranga.
The man had been sailing single-handed and was not wearing a lifejacket. Alcohol had not been a factor, Turner said.
He was not a member of the Tauranga Yacht and Boat Club and the Mount Maunganui Yacht Club did not want to make any comment relating to the man or the death.
Detective Senior Sergeant Greg Turner said people from another boat radioed coastguard about finding an unoccupied yacht about 3:20pm beside the Port of Tauranga's "A" buoy - the buoy that ships steered for before entering the harbour.
Coastguard responded within minutes and found a man in the water.
"There was excellent work by the coastguard crew to recover the man and commence CPR on the boat," he said.
Unfortunately, emergency services were unable to revive him on land.
Coastguard towed the white 8.8m sailboat back to port and tied up at the Tauranga Marina at the northern end of Sulphur Point. The body was removed from the area just before 5pm on Saturday.
Turner said the death "appears to be a tragic accident and the death will be referred to the coroner".