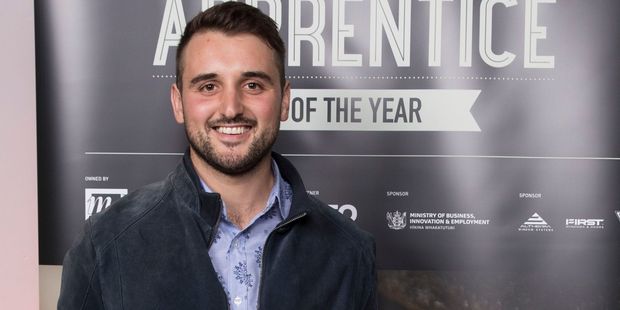 Vincent Hubbard from Hamilton has been named the country's top carpentry apprentice, taking out the title of Registered Master Builders Carters 2017 Apprentice of the Year at this year's national competition.
On Friday the 10 national finalists took to their tools for a six-hour practical challenge where they were tasked with building 'puppy palaces' which will be donated to the SPCA.
Vincent's puppy palace impressed the judges enough to take out the top prize, and was crowned the 2017 Apprentice of the Year.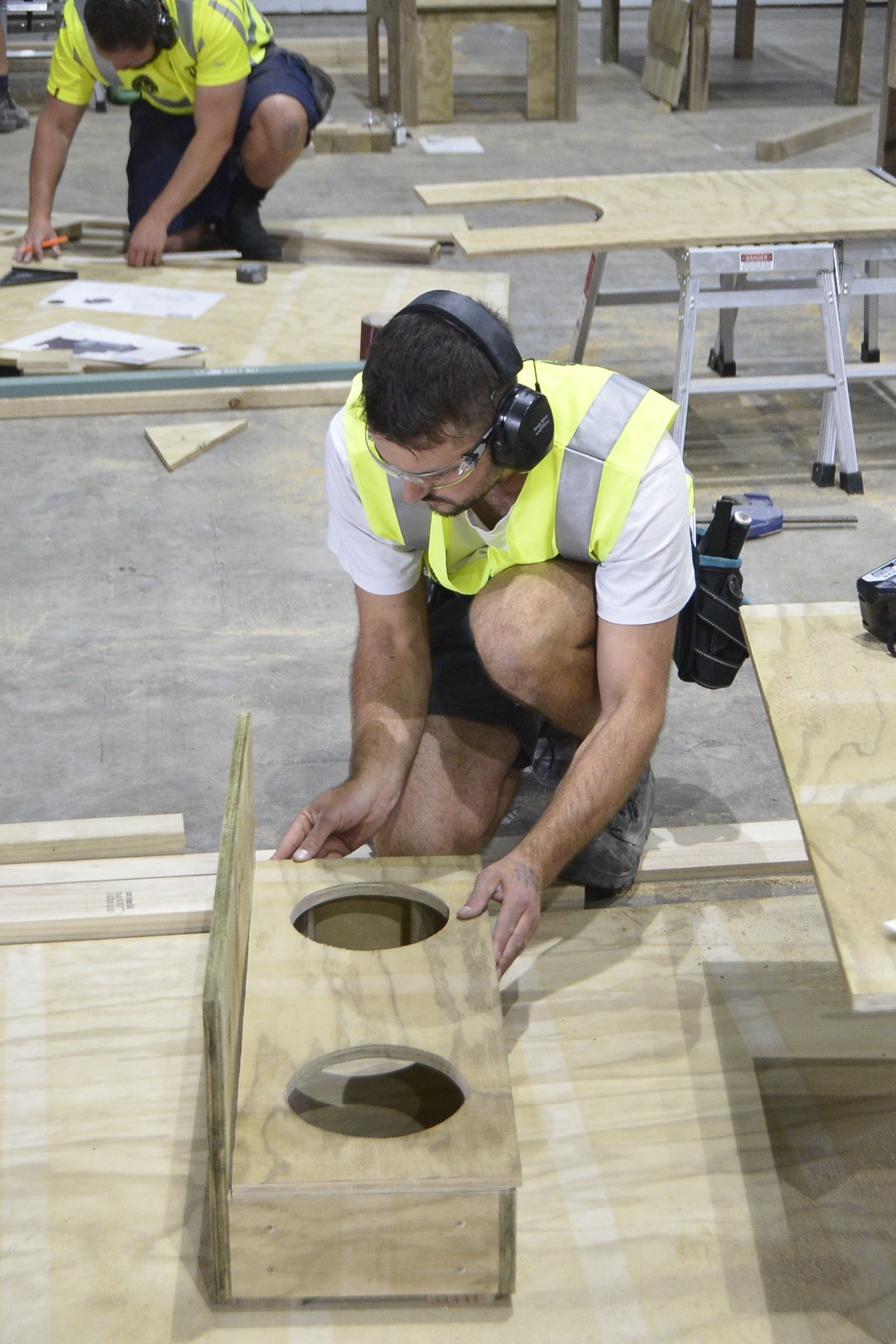 Vincent, 24, is employed by Urban Homes and was trained through BCITO.
Second place was awarded to Jack Clifford, 24 from Napier. Third place was awarded to Logan Alderson, 20 from Manurewa.
Judges were impressed with Vincent's all-round knowledge of the industry and excellence in all competencies.
"Vincent had a very solid submission and spoke well about his project in the interview. His passion for his project and the industry really shone through," they said.
"He had a calm temperament throughout the entire competition and handled the pressure extremely well. This was evident in being the only apprentice to complete the puppy palace on time.
"His puppy palace was completed to a very high standard of craftsmanship - a worthy winner of the 2017 Apprentice of the Year."
The two-day national competition saw each of the 10 finalists undergo a 45-minute individual interview with the judging panel. This was followed by the challenging practical component, the puppy palace build, which took place in front of an audience of family, friends and the general public at the ASB Showgrounds.
Registered Master Builders chief executive David Kelly says it was fantastic to see the level of talent and skill across the young apprentices, and the support of their employers who are essential in supporting the growth of New Zealand's construction industry.
"Both apprentices and employers have a fundamental role to play in ensuring we meet the growing demands on the industry. With one in 10 business enterprises in New Zealand in the construction sector, employers can provide apprentices with sustainable career options within a growing industry.
"Apprentice of the Year is a great opportunity to recognise our most talented apprentices and celebrate their employers who are supporting and growing New Zealand's construction industry."
Supporting the competition for the 13th year is principal sponsor Carters whose chief executive Mike Guy says the company is honoured to have been a part of launching the careers of skilled apprentices for over a decade.
"We congratulate Vincent on his win and look forward to seeing all the finalists launch their careers and make their mark on the industry," he said.
Apprentices, employers and young people aspiring to be a part of the construction industry are encouraged to join the Facebook page: www.facebook.com/registeredmasterbuilders.