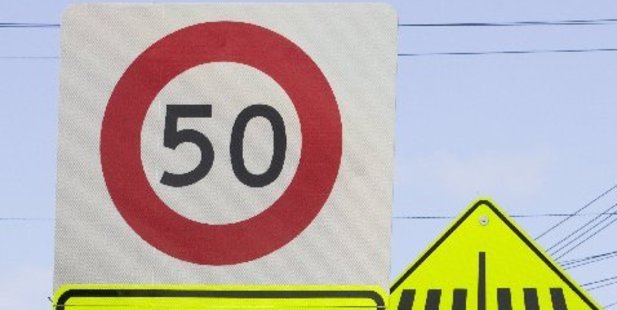 Hamilton City Council is asking for views from the community on proposed amendments to speed limits in the Hamilton City Speed Limit Bylaw 2013.
Through the bylaw, the council sets speed limits on any road within its jurisdiction.
Growth and infrastructure committee chairman Dave Macpherson says reducing speed limits in some areas is planned to bring significant road safety benefits to all road users, especially children walking to school, people on bikes and pedestrians.
"The council gets regular requests from residents around the city asking for speed reductions on some residential streets. In response to these requests and as part of our ongoing commitment to making our roads safer, council is proposing some changes. I encourage Hamiltonians, especially those directly affected by the proposals, to have their say," Cr Macpherson says.
The council's transport manager Jason Harrison says the recommended speed amendments better reflect the city's changing environment and will meet the new travel demands of the city.
"We're always working to better understand road risk and how we can improve the roading network in our city," Mr Harrison says.
"Many residents are keen to seek changes to speed limits in some areas, so we're keen to work with the wider community to capture their views and make changes accordingly."
Consultation opened this week and submissions must be in by Sunday September 24.
Details on the submissions process can be found online at hamilton.govt.nz/haveyoursay
Proposed speed limits
City Centre Area
* Knox St - Introduction of a 30km/h speed limit for the full length of Knox St.
Northern Area
* Endeavour Ave - Introduction of a permanent 40km/h speed restriction in front of Endeavour School.
* North City Rd and Borman Rd - Extend the length of the current variable 40km/h speed limit on Borman Rd and North City Rd.
* Kimbrae Dr - Introduction of a variable school zone 40km/h speed limit in front of the Rototuna High Schools.
* Borman Rd and Hare Puke Dr - Add the future Sylvester School to the speed limit bylaw list for 40km/h variable speed school zones.
* Gordonton Rd - Introduction of a variable 60km/h speed limit at the intersection with Thomas Rd.
North Western Area
* Rotokauri Rd - Introduction of a section of 60km/h speed limit in conjunction with a new roundabout.
* Te Kowhai Rd East - Introduction of a 50km/h speed limit for the full length of Te Kowhai Rd East.
* Baverstock Rd - Replacement of the current section of 70km/h speed limit with a 50km/h speed limit.
Eastern Area
* Wairere Dr - Short extension of the current 60km/h speed limit north of Ruakura Rd.
* Masters Ave, Silverdale Rd, Barrie Cres and Morris Rd - Enable Hillcrest High School to operate the existing 40km/h variable speed school zone in place for Silverdale Primary.