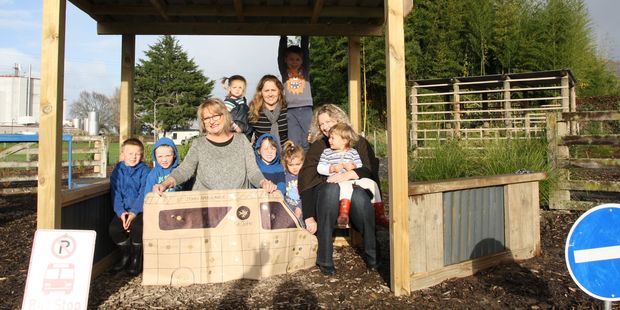 The St John ambulance donation mystery has been solved.
The cut-out ambulance with cash stuck to it that featured in last week's Hamilton News is the handiwork of children at the Melody Childcare Centre in Ruakura.
Centre manager Vicki Hill says it was never intended to be left as an anonymous donation.
It was created as a special thank you to St John after an ambulance and crew visited the Melody youngsters as part of the St John schools programme.
Teacher Zeta Bleasdale created the ambulance after the visit and encouraged the children to stick donations onto it.
Then some of the older children went on an exciting field trip in the centre's Space Ranger van to visit the Chartwell ambulance station and deliver their gift. It was much appreciated, but a communication break-down meant it was not passed on to the right person and ended up being "discovered" when a new ambulance crew arrived at work.
St John fundraising and marketing manager Jeanette Horan said she received a flurry of calls and emails after last week's news and staff were able to put two and two together and add up where the donation originated.
"We are relieved to know the full story, and very grateful for the lovely donation," she says.
And as for the fact that the cut out artwork carried the ID number of a Te Awamutu-based ambulance, Vicki says the group googled St John ambulance images to help them and happened to pick that particular one.